VEGAN VANILLA FLAN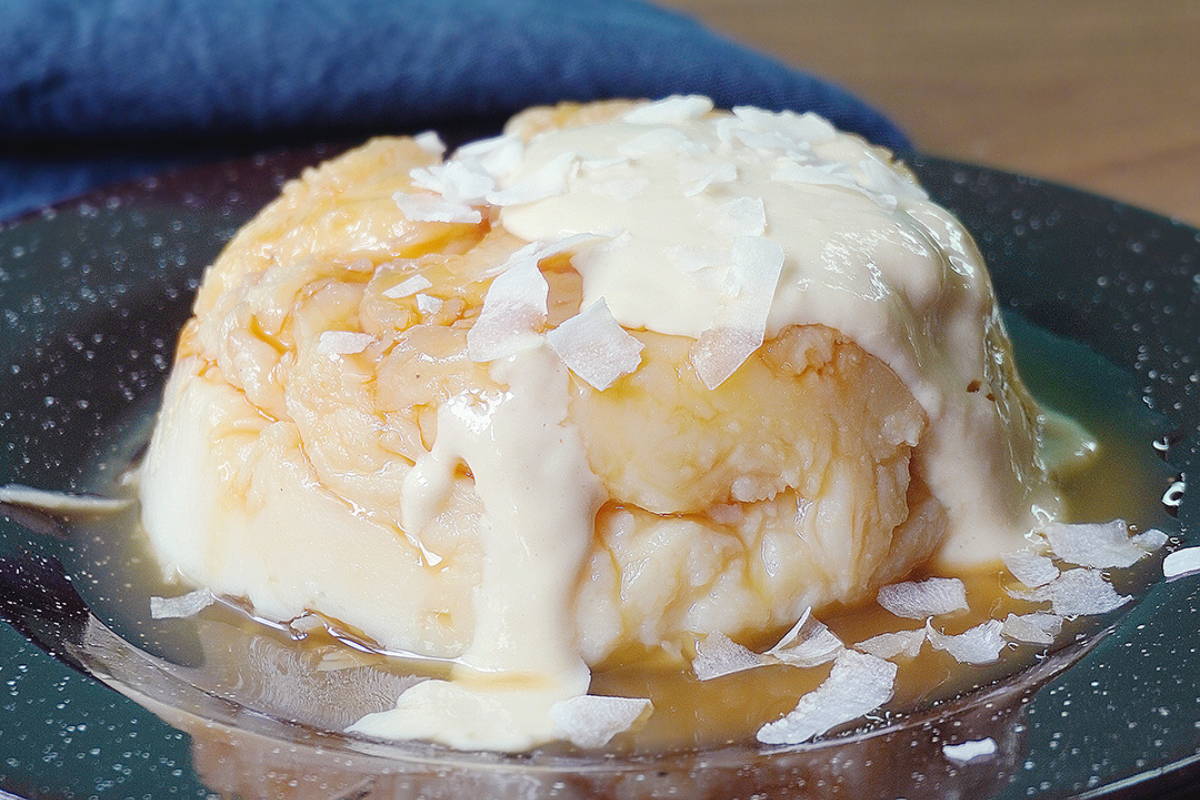 Vegan vanilla flan made with Whey Protein Concentrate.
Easy to make!
1. To make the caramel we are going to put the mascabo sugar in a hot pan over low heat, add the water and stir with a spatula. Let it cook for about 3 minutes until the water evaporates a little and forms the caramel.

2. At that moment is when we are going to dump the hot caramel quickly into a bowl where we are going to make the flan and move it so that it is spread as much as possible throughout the bowl.

3. To make the flan, we are going to put the cornstarch with the protein and half of the milk in a pot (without even turning on the fire). We mix very well so that there are no lumps and without stopping stirring we incorporate the missing milk, stevia to taste and vanilla extract.

4. Bring to a low heat and stir for about 10 or 12 minutes until you see that the preparation becomes thick.

5. At that moment we turn off the fire and pour the mixture over the bowl with caramel. We tap on the counter so that there are no air bubbles inside and put it in the refrigerator for about an hour. Unmold and add a fit cream on top to accompany (optional) coconut yogurt whipped with vanilla extract and stevia. To enjoy!