FRUIT CAKE WITH CREAM FIT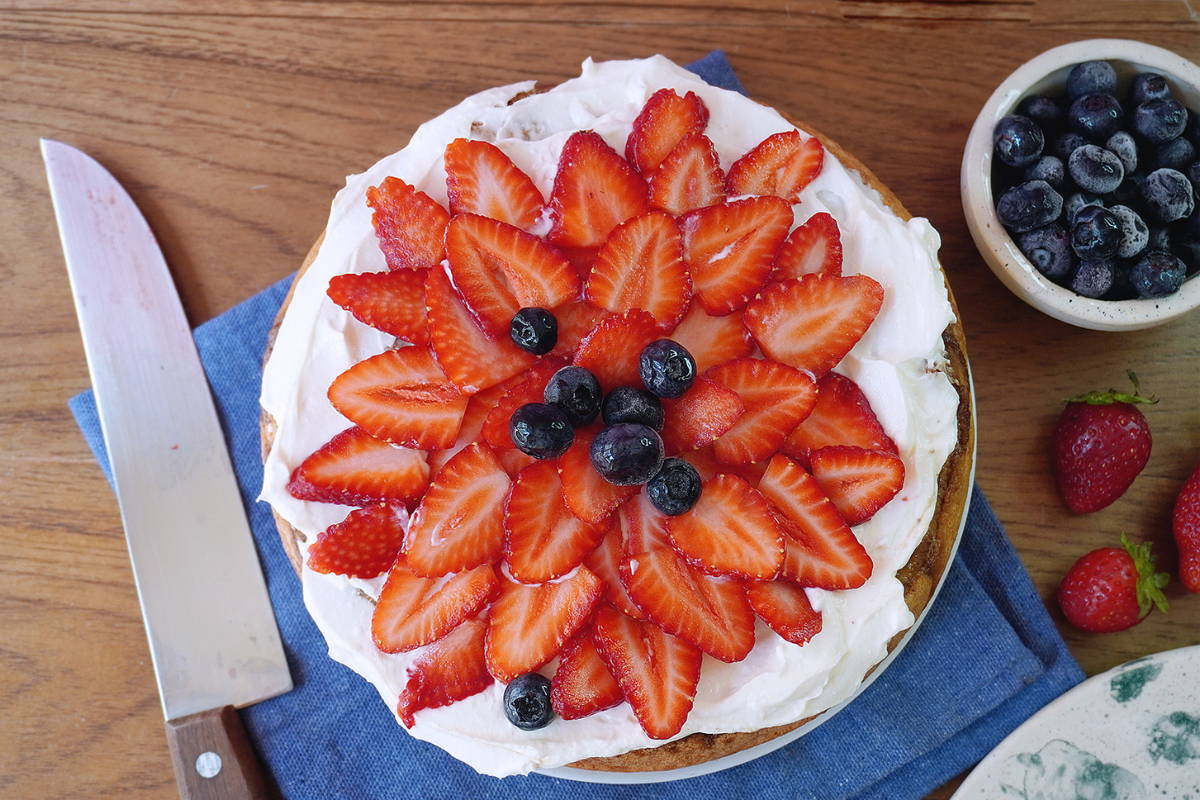 Fruit cake with cream fit made with Whey Protein Concentrate.
Delicious for tea time!
Mascabo sugar 2 heaping tbsp
1. Blend well or hand-beat the egg whites, milk, vanilla extract, coconut oil. Add the dry ingredients (stevia, mascabo, oatmeal, vanilla protein, baking powder) and mix or blend everything again.

2. Pour the preparation into a greased cake mold (you can use a silicone one of 20 cm approx).

3. Then we add the whole bananas to our preparation (it will sink into the mixture and that is what we want so that later when cutting it you can see the pieces of banana inside).

4. Bake at 180 degrees for 25 or 30 min, until golden brown and you can see that sticking a toothpick in the center comes out dry. Let cool.

5. For the fit cream we are going to whip the Greek yogurt with the milk, the protein and the stevia.

6. Then we are going to cover our cake with this cream. On top we are going to cover the entire cake with very thin slices of strawberries and in the center a handful of blueberries. Serve and enjoy!