COCONUT PROTEIN BARS WITH CHOCOLATE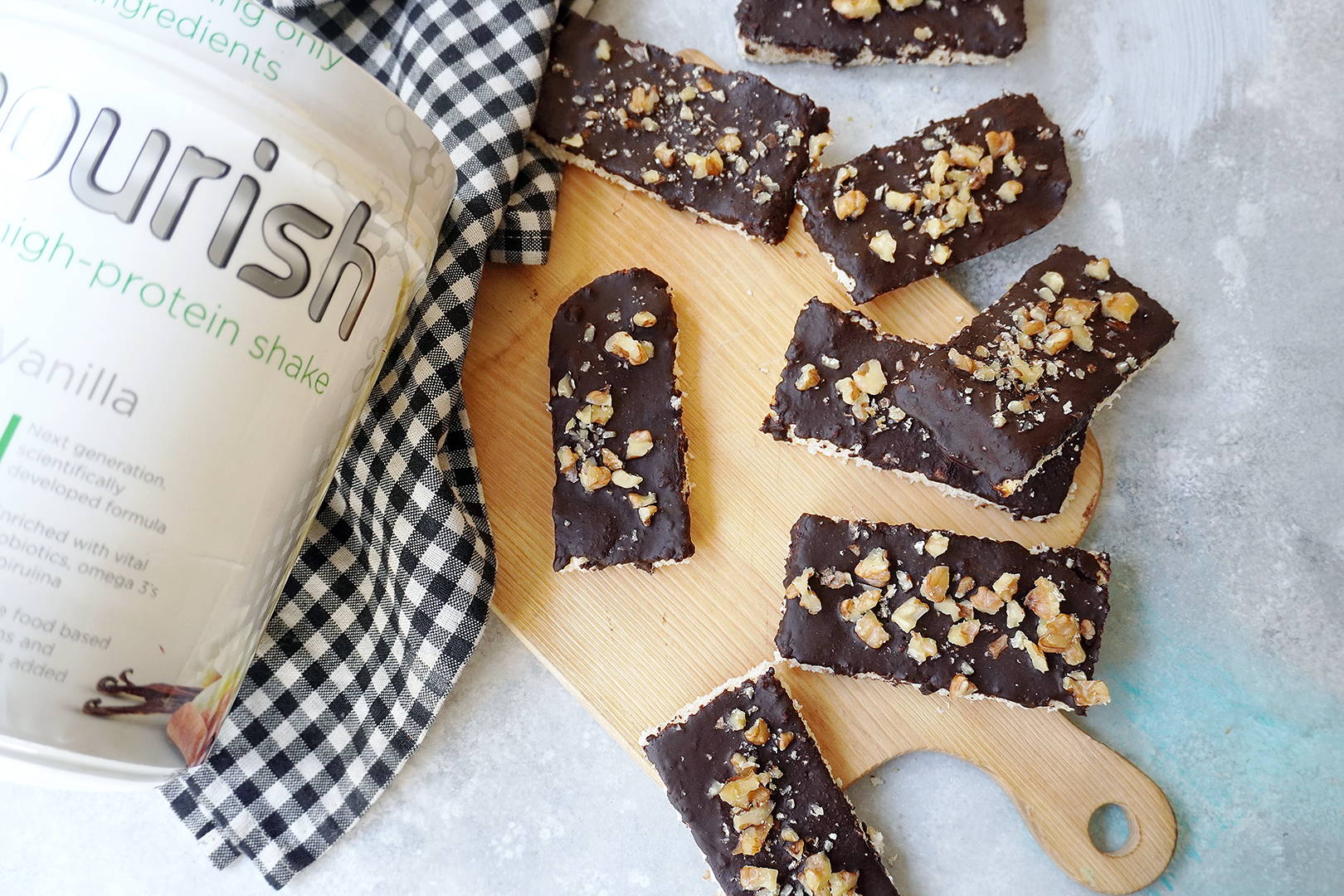 Coconut protein bars with chocolate made with Nourish Protein Shake. Snack for any time of the day!
SYSTEM LS 1 tablespoon vanilla shake

Chocolate to melt without sugar 1/4 cup
1. In a bowl mix the grated coconut with the vanilla protein.


2. Then we add the honey, eggs, vanilla extract and a tbsp of milk. With the hand we are going to integrate these ingredients forming a wet and pasty dough.

3. With this dough we are going to cover a previously greased square or rectangular oven mold. We are going to press well so that a compact layer remains.

4. Cook in a preheated 180 degree oven for about 10 or 12 minutes. Let cool.

5. For the chocolate coverage we are going to melt it together with a tablespoon of coconut oil. You can do it in the microwave for 1 minute or in a water bath.

6. When the base of the coconut bars is cold, we will cut it into individual rectangular portions. Then you have to brush with the melted chocolate and put crushed nuts on top.

7. Take a while to the refrigerator until the chocolate solidifies and enjoy!