CHOCOLATE BARS STUFFED WITH COCONUT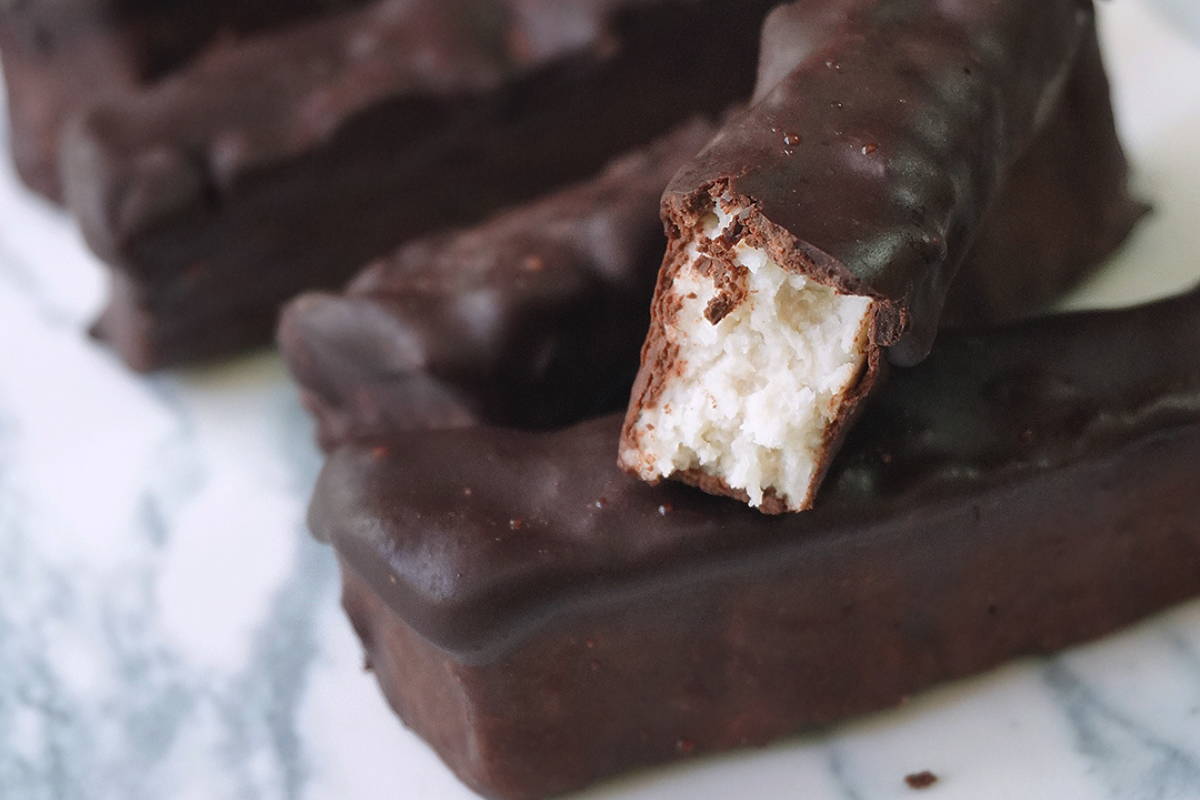 Chocolate bars stuffed with coconut made with Whey Protein Concentrate.
The perfect snack!
Chocolate% 70 to melt 1/2 cup
1. In a small pot or bowl we are going to put the milk, coconut oil and yogurt. Bring to medium heat and stir for a few minutes.

2. Lower the heat, add the almond flour, the protein and mix with a spatula until it forms like a paste.

3. Add the sweetener, the grated coconut and integrate well. Cook for a few more minutes without stopping stirring.

4. Pour the preparation into a mold, you can use a silicone pudding (if you don't have silicone, line it with parchment paper to be able to unmold later). Crush the mixture well with a spatula so that it is compact and put it in the fridge for at least 3 hours. then cut into bars.

5. Melt the chocolate in a bain-marie or microwave and bathe each bar completely. Leave them on a rack and then chill them in the refrigerator until the chocolate solidifies. To enjoy!