APPLE AND WALNUT PROTEIN SQUARES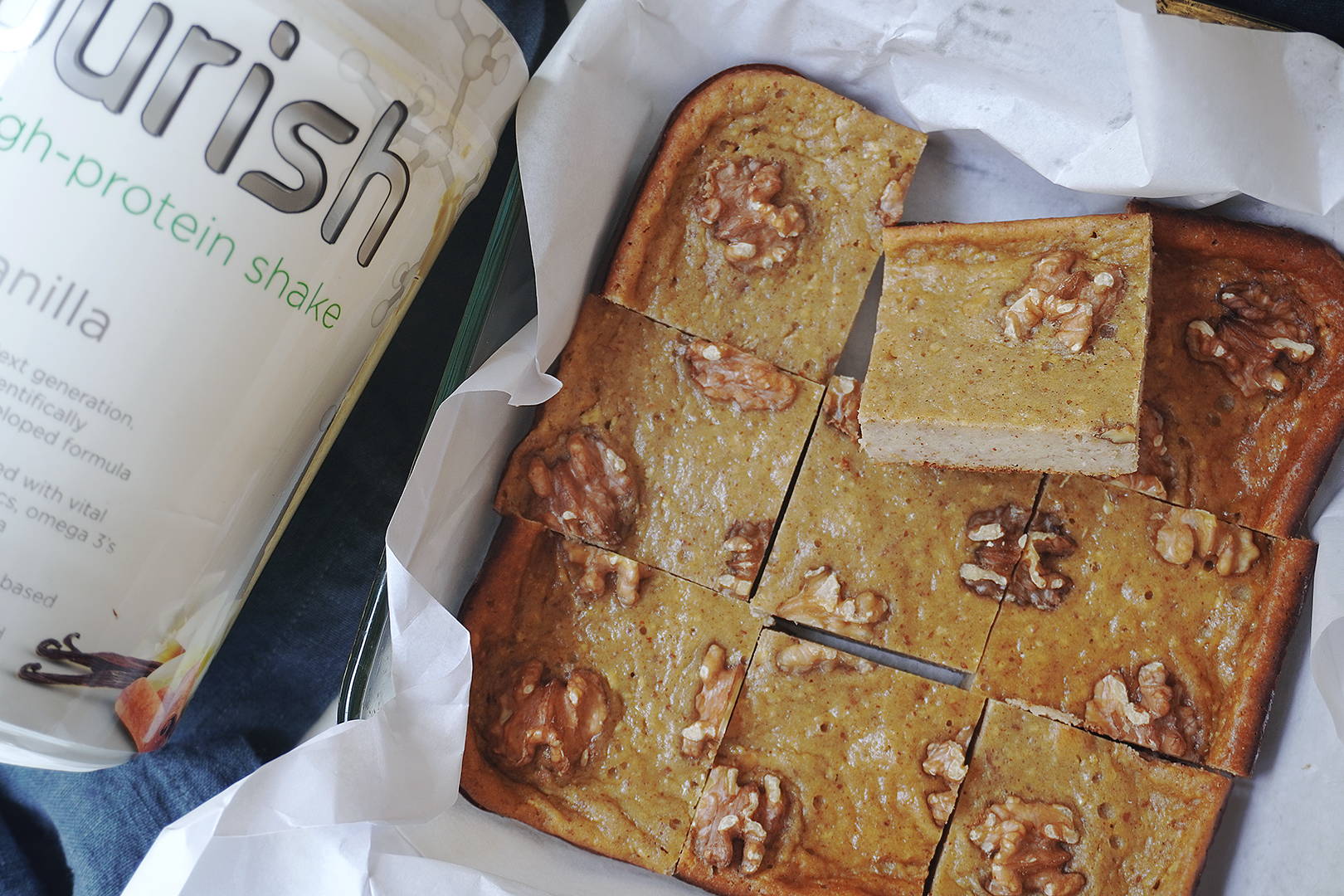 Strawberry and blueberry smoothie made with Nourish Protein Shake. Easy to do and perfect for tea time!
Greek yogurt (or natural) 1/2 cup

SYSTEM LS shake vanilla 1 scoop
1. Cut the pears into pieces, remove the seeds and the cape.

2. Put the apple together with all the other ingredients in the processor. Process very well until a homogeneous mixture is achieved.

3. Grease a square baking dish with vegetable oil spray (you can use a pyrex). And dump the previous mix.

4. On top add whole walnuts and bake at 180 degrees for about 30 min. Cut into squares and enjoy!