STRAWBERRY AND MANGO PANNA COTTA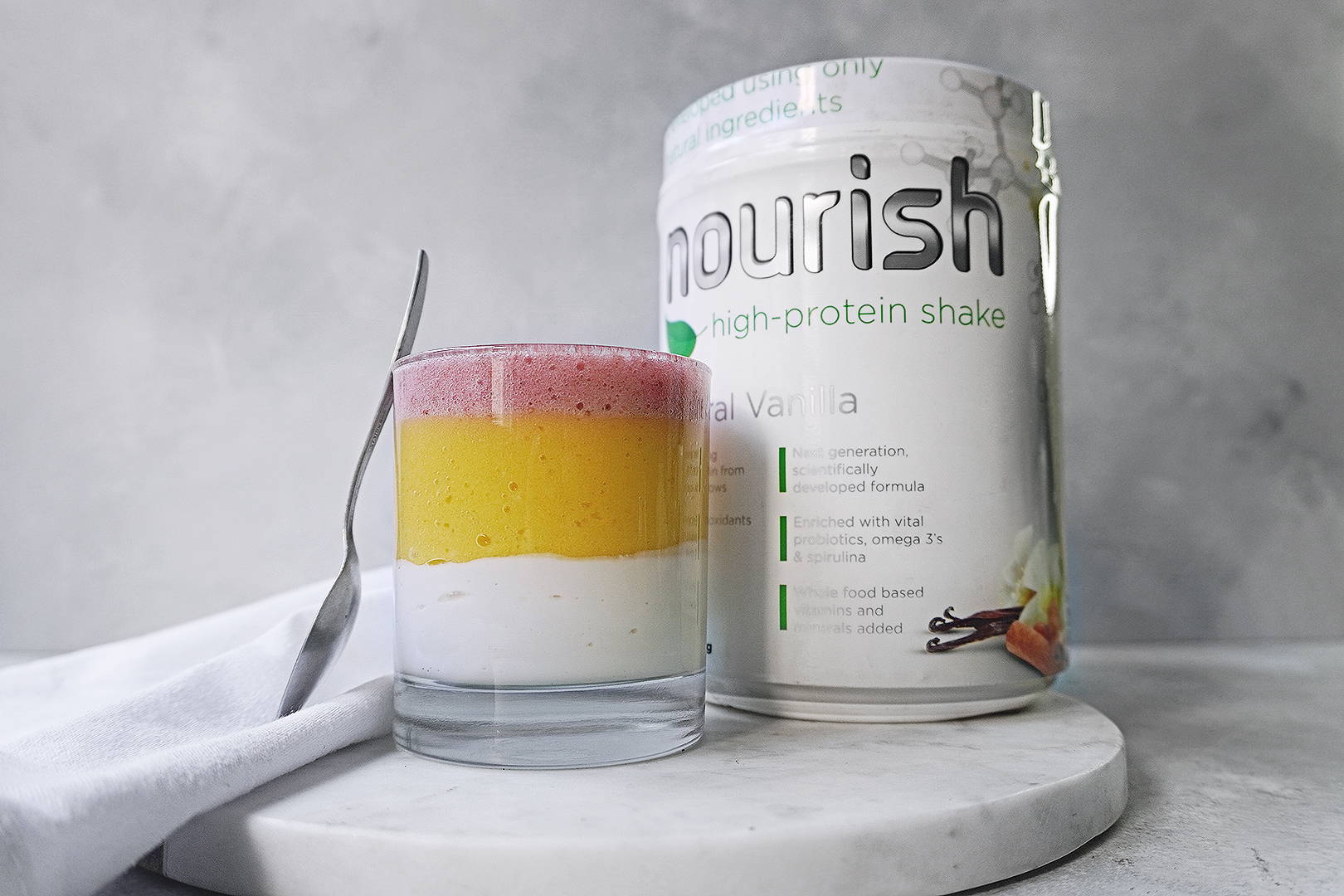 Strawberry and mango panna cotta
made with Nourish Protein Shake.
Quick and delicious!
Low fat cream cheese 1/3 cup

SYSTEM LS shake vanilla 1 scoop

2 tbsp unflavored gelatin
1. Mix the cream cheese, honey, vanilla protein and lemon juice. Put in the base of a glass or dessert glass and put in the fridge.

2. Heat milk in a cup in the microwave, dissolve there 1 tbsp of unflavored jelly. Process the mango with this jelly milk and then pour it over the layer of cream cheese that we keep in the refrigerator.

3. For the last layer of strawberries you have to process them, with 2 tablespoons of water, 1 tablespoon of jelly and 1 teaspoon of stevia. Pour this mixture back into the glass, over the mango layer.

4. Take to the refrigerator for 4 hours and accompany with strawberrys, to enjoy!