MATCHA STUFFED MINI PANCAKES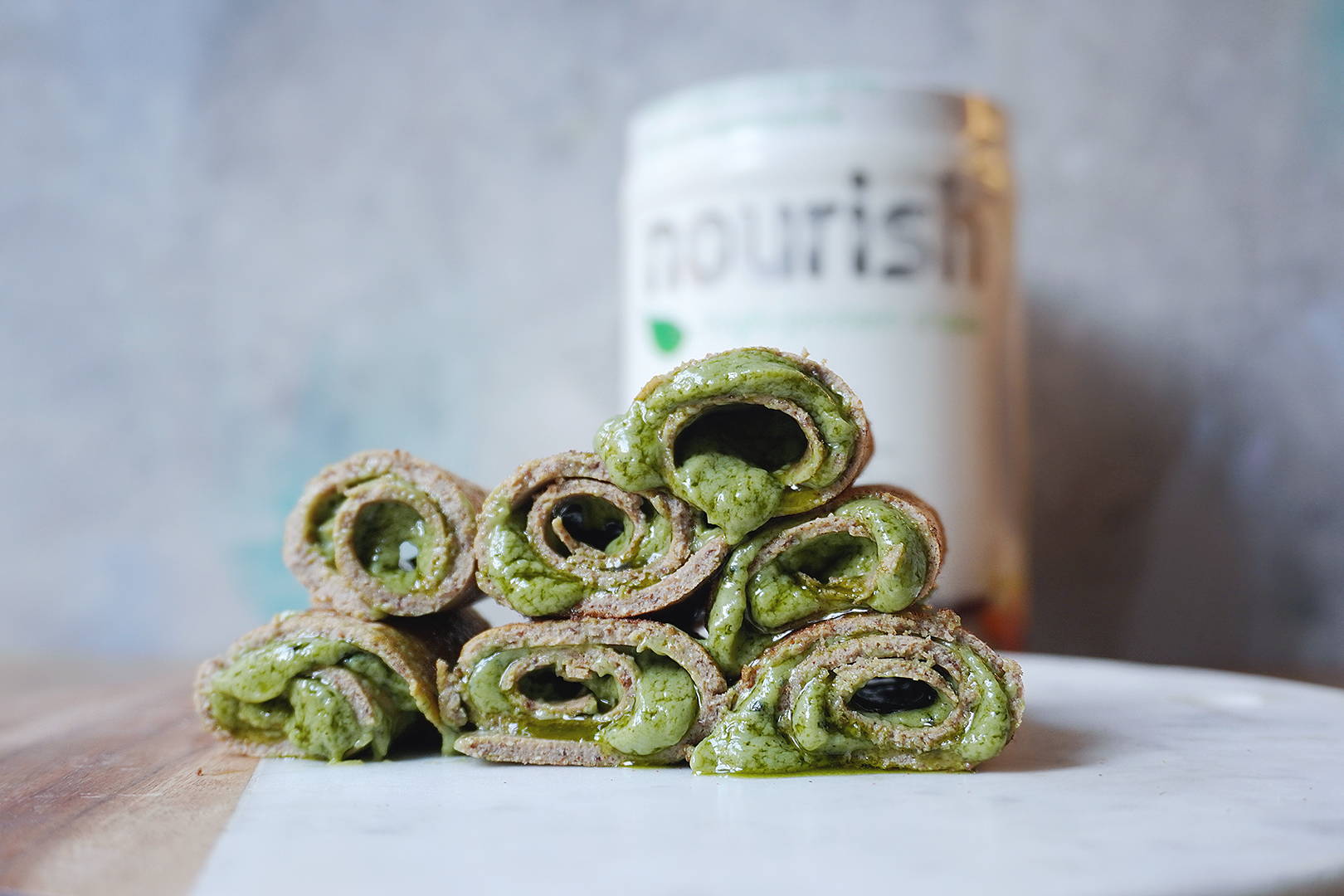 Matcha stuffed mini pancakes made with Nourish Shake protein.
To satisfy hunger at any time of the day!
1/4 cup ground chia seeds

SYSTEM LS shake 1 tablespoon vanilla

1/4 cup unsweetened white chocolate
1. Put the ground chia seeds, vanilla protein, stevia, milk and eggs in the blender and blend for a few minutes. Rest the mixture for a few minutes.

2. Pour part of the preparation into the hot pan previously greased with vegetable oil in spray, cover and cook for 2 minutes, turn with a spatula and cook for 1 more minute.

3. Repeat the process with all the pancake mix, put them on a plate and let them cool.

4. For the filling you have to melt the white chocolate with the coconut oil, then add the Greek yogurt with the matcha powder and integrate everything energetically.

5. Put the matcha filling on each pancake and roll them up, then let it cool in the fridge. Cut with a knife into smaller pieces and enjoy!