WHITE AND BLACK CHOCOLATE COOKIES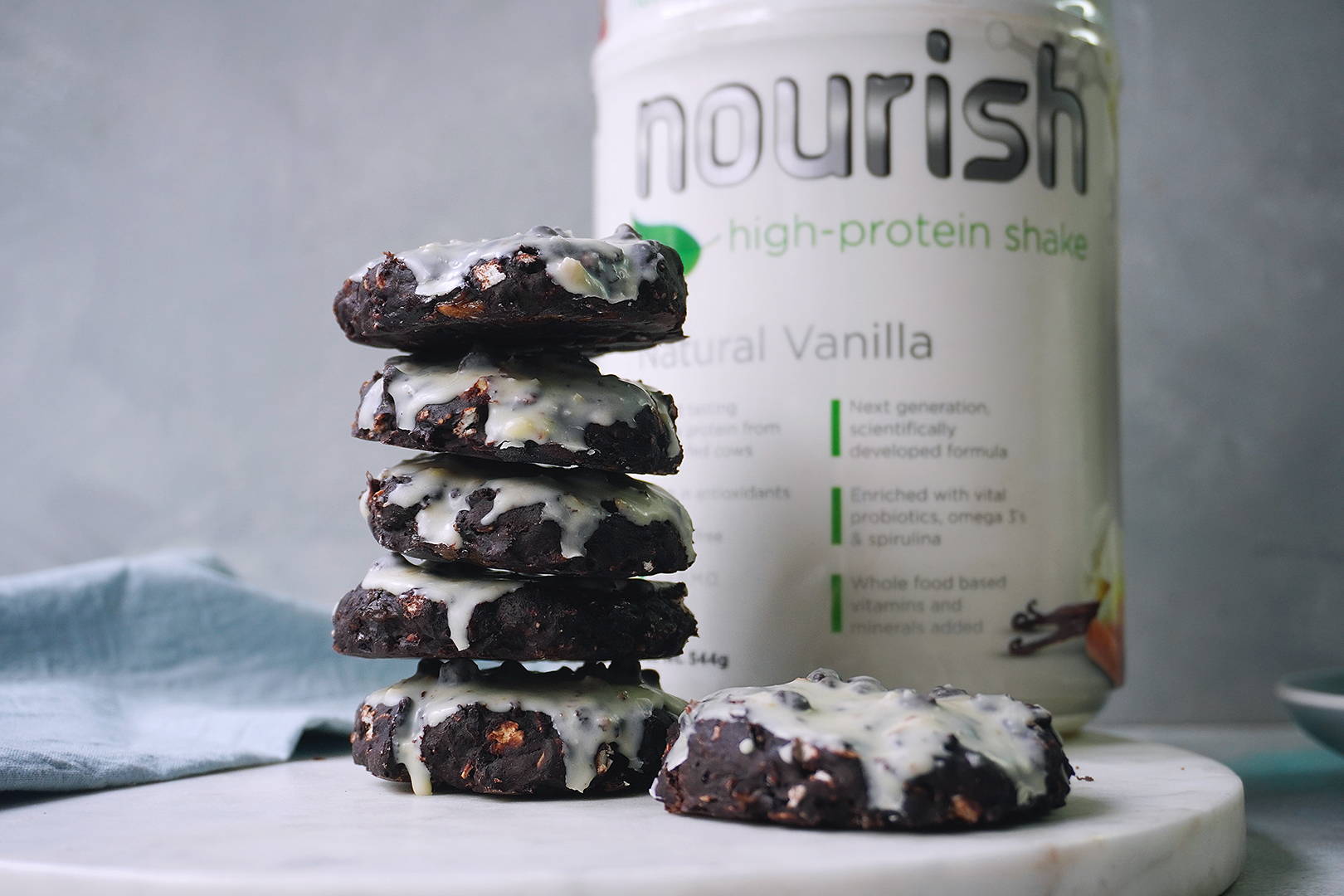 White and black chocolate cookies made with Nourish Shake Protein.
The perfect snack!
SYSTEM LS shake vanilla 1/4 cup

Bitter cocoa powder 2 tbsp


Chocolate chips 1 handful

Unsweetened white chocolate to melt 1/4 cup
1. Preheat the oven 180 degrees.

2. In a bowl, mash the banana until it is pureed.

3. Add egg, sweetener to taste and integrate everything completely.

4. Then add the oatmeal, vanilla protein, dark cocoa powder, and baking powder. Mix very well and let the preparation rest for 5 or 10 minutes in the refrigerator.

5. Take part of the dough, form a ball with your hand and put them in a baking dish with parchment paper. Repeat the process with all the dough and then crush the cookies with a spoon or fork.

6. On top add chocolate chips and bake at 180 degrees for 20 min. Let cool.

7. Melt the white chocolate with 1 tablespoon of coconut oil in the microwave and cover the cookies with one tablespoon. Put in the fridge for 10 minutes and enjoy!