VEGAN PUMPKIN CHOCOLATE BROWNIE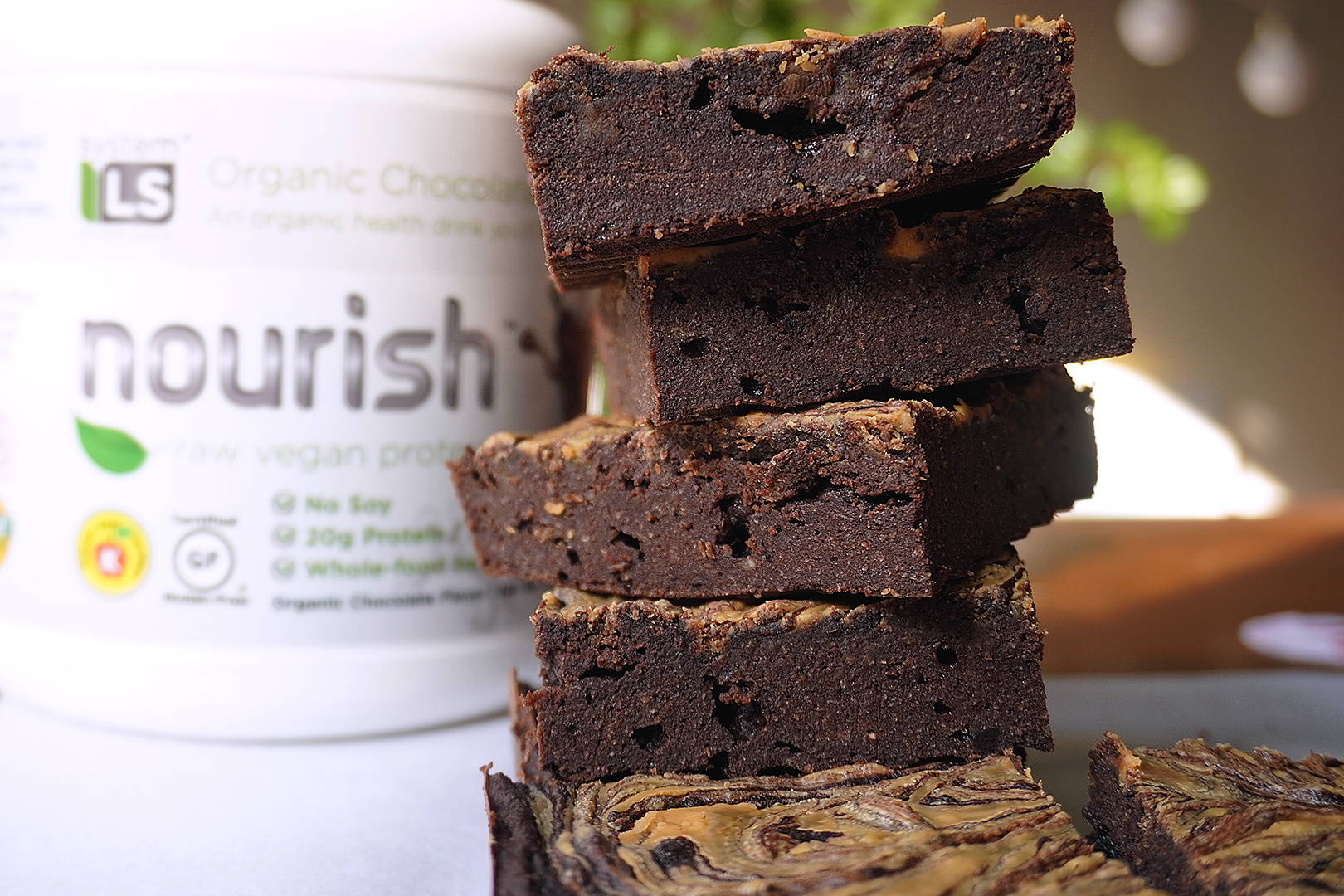 Vegan Pumpkin Chocolate Brownie with Nourish Vegan Protein. Delicious for tea time!
Egg whites 4 (or 2 whole)

SYSTEM LS Raw Vegan chocolate 1/4 cup

Bitter cocoa powder 3 heaping tbsp
1. First, you have to smash the pumpkin and make a puree in a bowl.

2. Add the stevia, the melted coconut oil and mix until well integrated.

3. Then add the protein, the oats (if it is processed like flour better) and the bitter cocoa. Mix very well.

4. On the other hand, beat the whites until stiff and add to the previous preparation in 3 parts with the help of a spatula, making enveloping movements.

5. Pour the preparation into a square mold (if it is silicone it is not necessary to grease it previously) and spread it so that it is even.

6. On top, add the peanut butter a little throughout the preparation and with the help of a toothpick or the tip of a knife, shape the butter to spread it over the entire surface of the brownie and make it more aesthetic.

7. Bake at 180 degrees for about 20 or 25 minutes. Cool, cut into squares and enjoy!