VEGAN PROTEIN ICE CREAM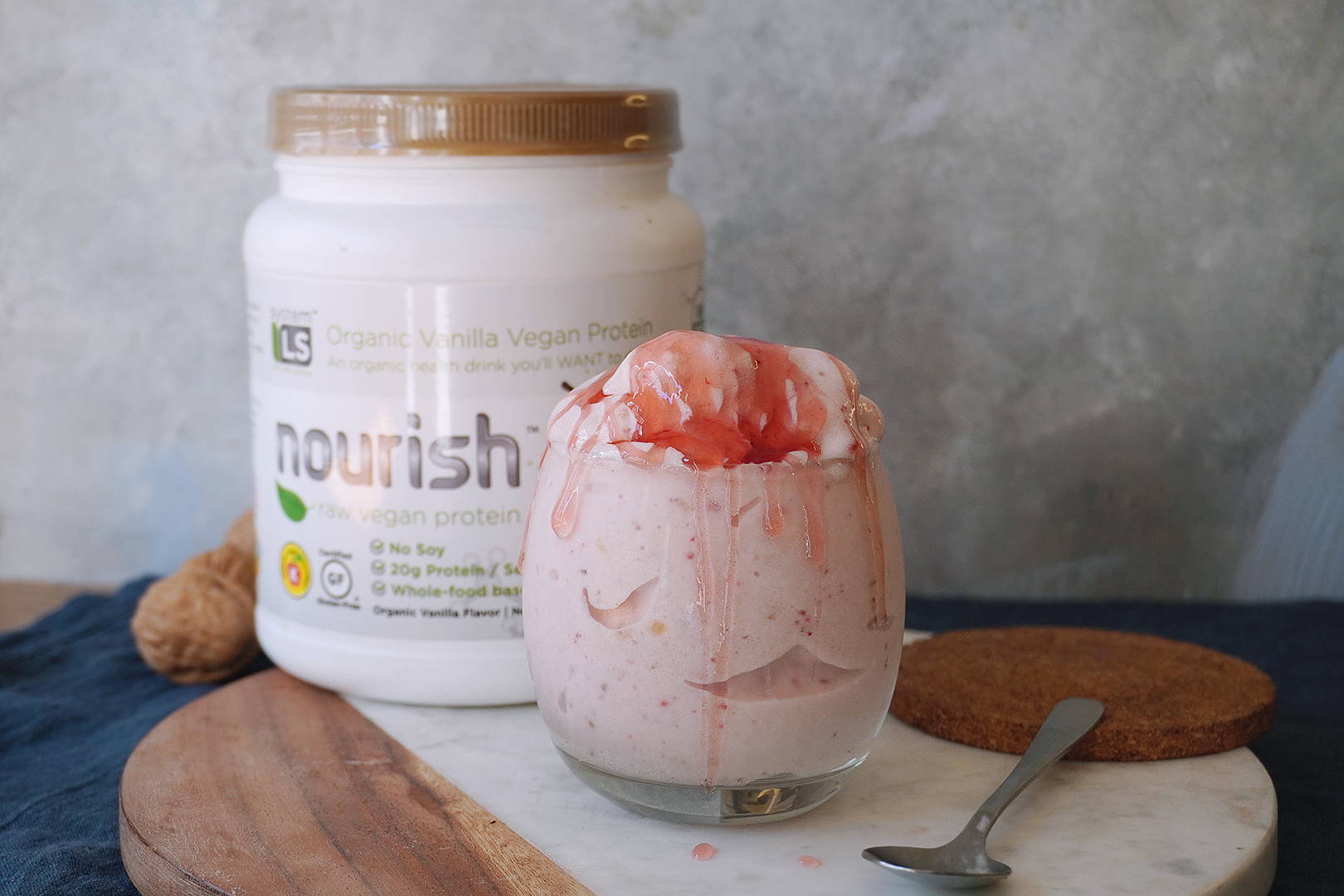 Vegan protein ice cream made with Nourish Vegan protein.
Quick to do dessert!
SYSTEM LS vegan vanilla 2 scoops

Strawberry syrup without sugar to taste
1. Peel the bananas, cut them into pieces and freeze them together with the strawberries.

2. Put the frozen fruits in the processor or powerful blender, along with the other ingredients.

3. Process at maximum power for a few minutes until everything is integrated and super creamy.

4. Serve in glasses or dessert glasses, on top add strawberry syrup (optional) and enjoy!