VEGAN PEPAS WITH PASSION FRUIT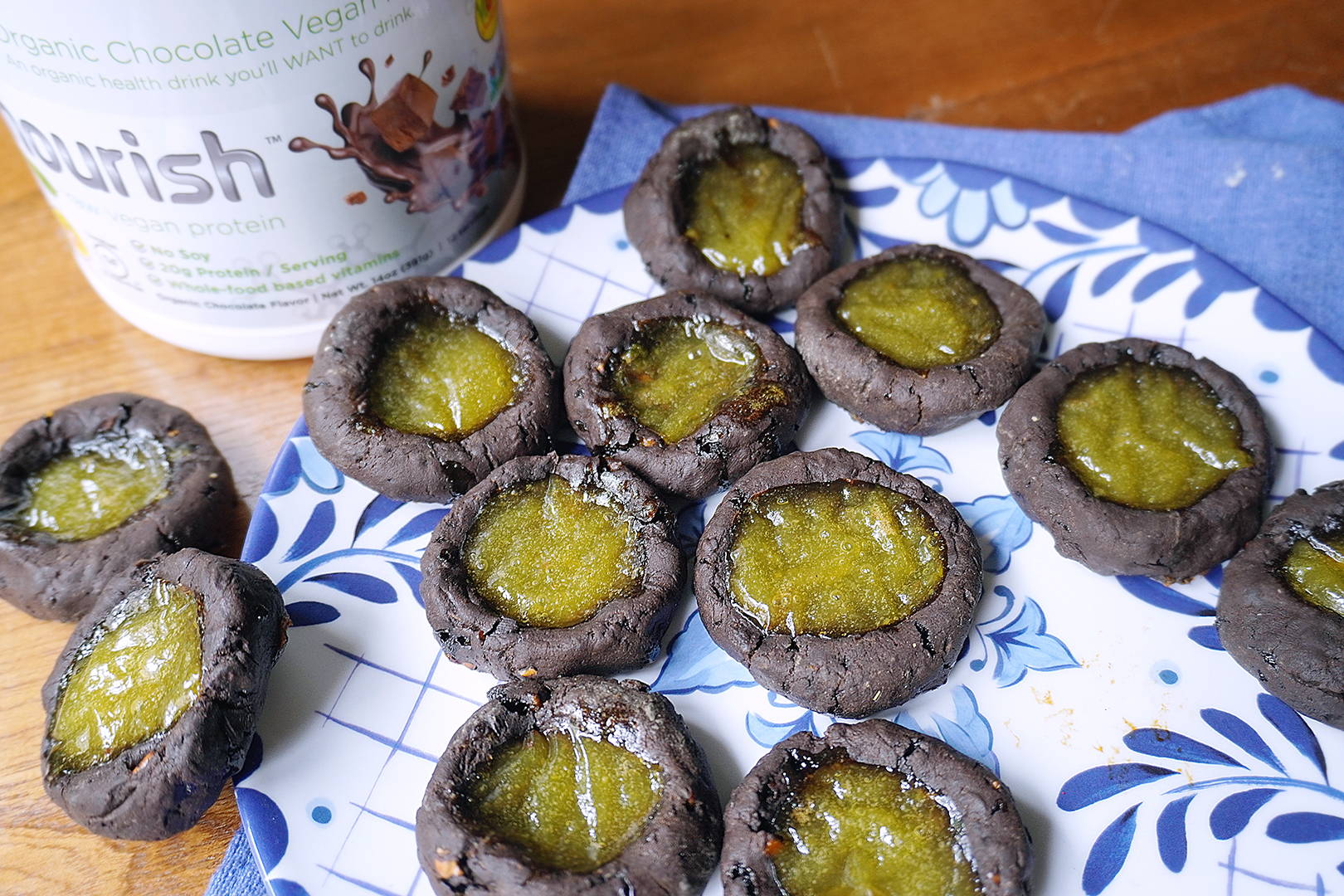 Vegan Pepas with Passion Fruit with Nourish Vegan Protein. To share with family!
SYSTEM LS vegan chocolate 1 scoop Mascabo sugar 1⁄2 cup

Orange peel zest to taste

Passion fruit jam 3 heaped tbsp
1. Put the oatmeal, carob, vegan protein and mascabo sugar in a bowl and integrate everything very well.

2. Grate half an apple with the peel and add to the bowl along with the melted coconut oil and the orange zest. Integrate everything very well, forming a very smooth dough.

3. Wrap it with plastic wrap and put it in the fridge to rest for 20 min. Then take a piece of the dough and with your hands form a ball, crush it with your fingers and make a hole in the center with the tip of your thumb. Repeat this with all the dough forming our seeds.

4. Put them in a baking dish with parchment paper, fill them all with passion fruit jam or whatever you like and bake at 180 degrees for 15 min. Let cool and enjoy!