VEGAN OATS AND BANANA BARS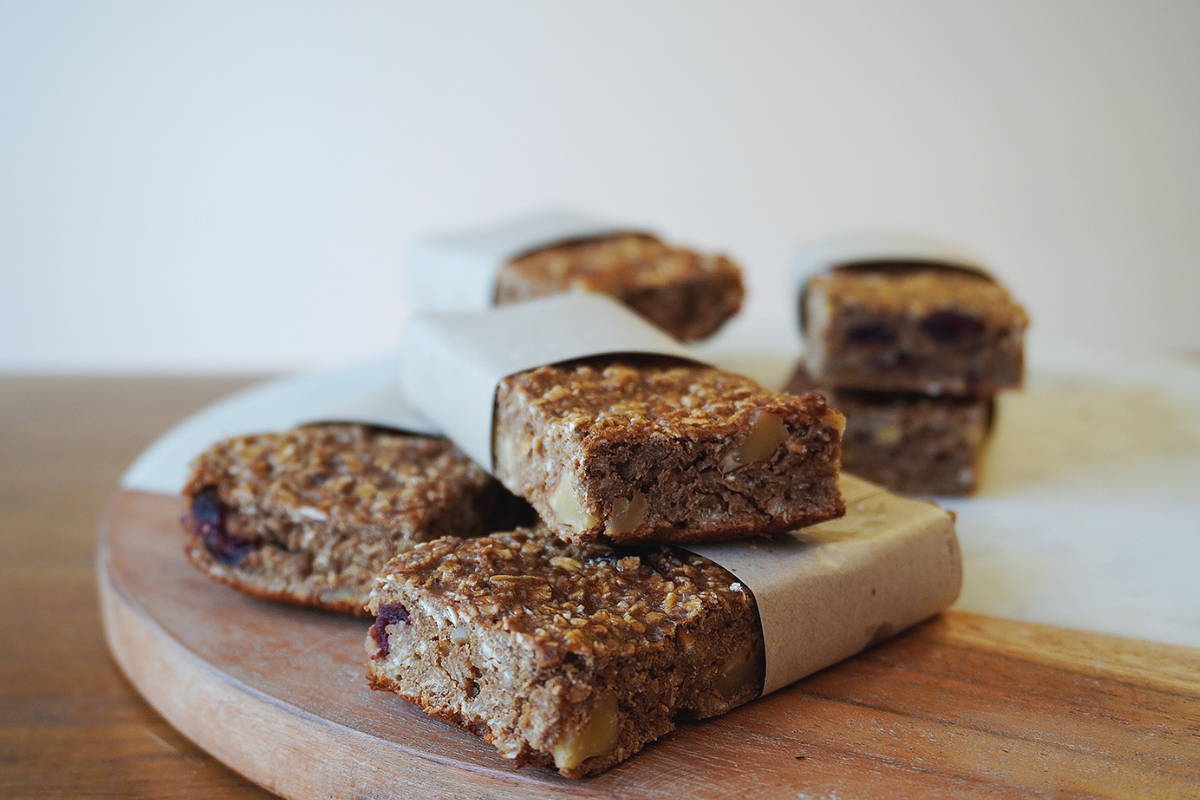 Vegan oats and banana bars with Whey Protein Concentrate.
Perfect snack for any time of the day!
Cranberry (or grape) raisins 1/4 cup

1 and 1/2 cup instant oatmeal
1. Press the bananas into a bowl until they are pureed.

2. Add the pinch of salt, stevia (or the sweetener you use), vanilla, crushed nuts and raisins, incorporate everything, mixing well with a spatula.

3. Then add the oats and protein, and integrate very well.

4. Pour the preparation into a greased square mold (if it is silicone it does not need to be greased). Spread the mixture over the entire surface of the mold and even with a spatula.

5. Bake at 180 degrees for about 20 or 25 min. When it begins to be golden it is ready. Remove from the oven, let cool and cut into 8 equal rectangular bars. To enjoy!