VEGAN CHOCOLATE NIGHT OATS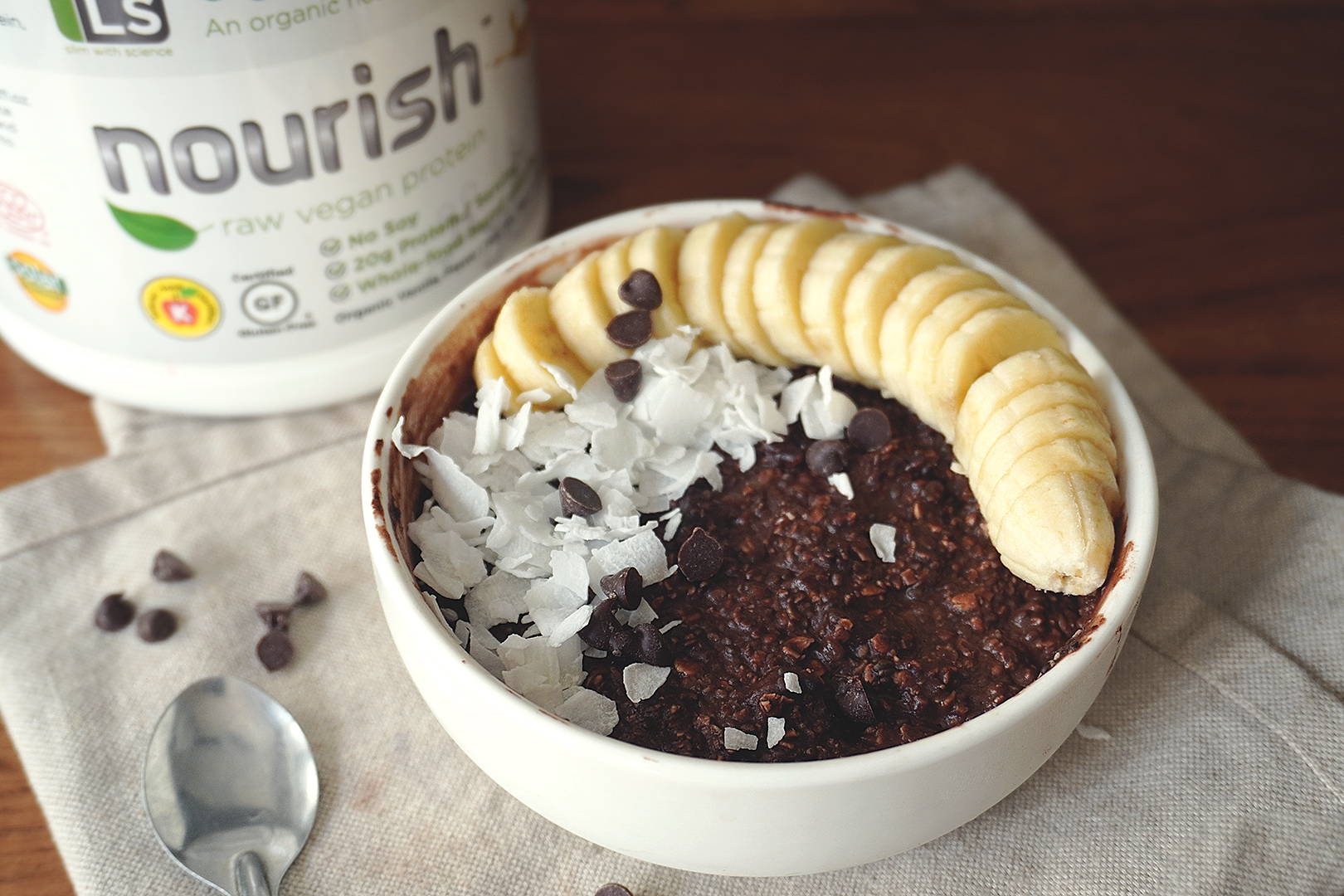 Vegan Chocolate Night Oats made with Nourish Vegan Protein. Healthy breakfast!
Chia seeds 1 and 1/2 tbsp

Powdered sweetener 2 tbsp

Bitter cocoa powder 2 tbsp

SYSTEM LS vegan raw chocolate flavor 1 heaped tbsp

1 handful unsweetened chocolate chips
1. The night before (or at least an hour before consuming it) you have to mix the oats, chia seeds, sweetener, sea salt, cocoa and the vegan chocolate protein well.

2. Add the peanut butter and add to the mixture, mixing well.

3. Then add the milk, plus a few chocolate chips and mix.

4. Take to the fridge and leave it there overnight (or at least an hour).




5. Before consuming it, put more chocolate chips and coconut cubes on top, microwave about 30 seconds so that the chips melt a little bit and consume it warm or cold. Add the topping on top and enjoy!