VEGAN BOMBONS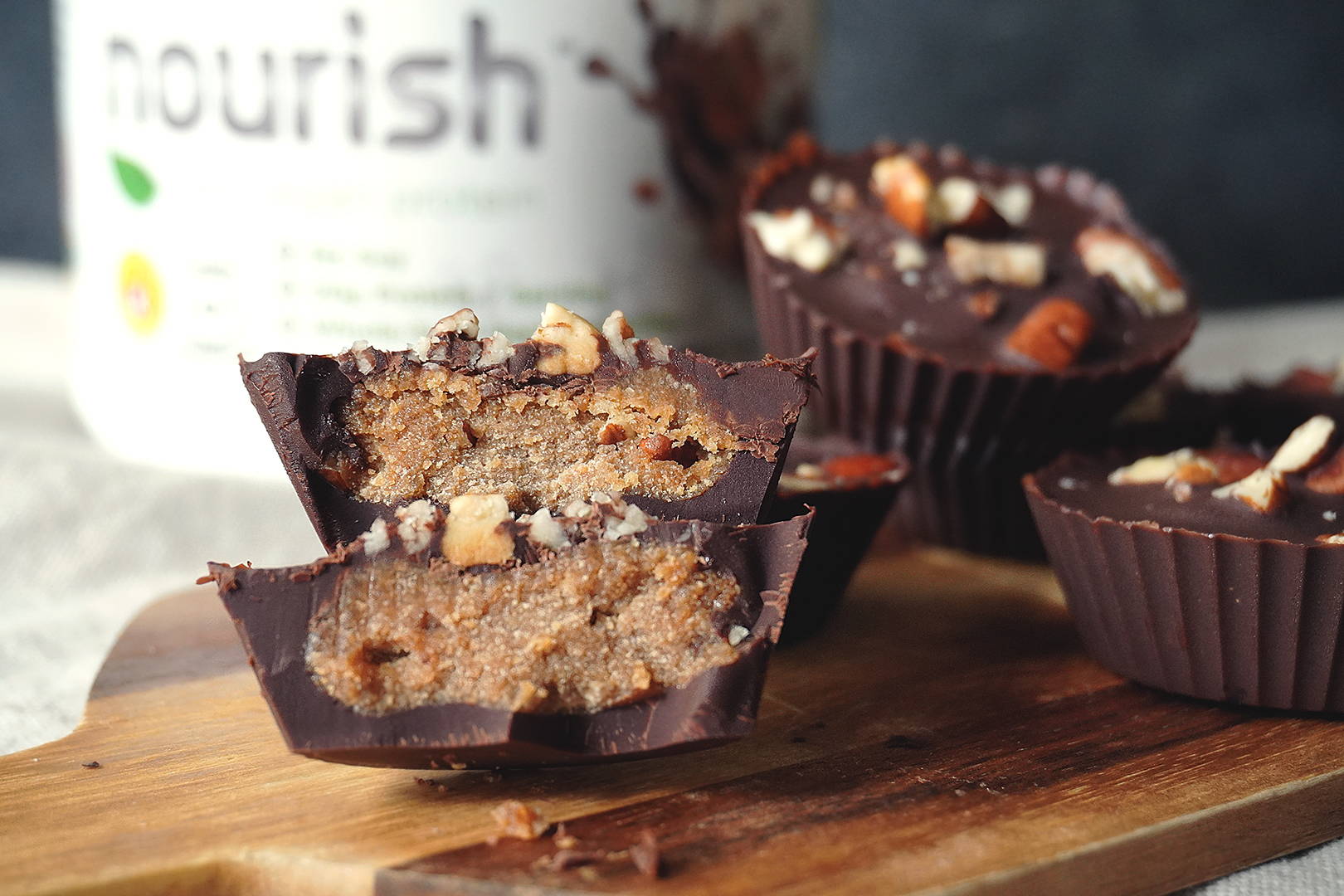 Vegan Bombons made with Nourish Vegan Proteins. Delicious snack!
Chocolate% 70 vegan 100 gr

SYSTEM LS chocolate flavor 1 scoop

Almond milk (or skim) 2 tbsp
1. Put half of the chocolate (50gr) in a cup, along with 1 tbsp of coconut oil, take to the microwave and melt, stir well so that everything is integrated.

2. Pour this mixture into the base of silicone muffin molds (so that they can be removed from the mold) and put in the freezer for about 20 min until solid.

3. Mix the peanut butter well, with the vegan protein and the milk spoons to form the filling that it has to be a paste easy to handle. With a spoon or with the help of your fingers, put a little of this filling in each muffin mold that already has the solid chocolate base.

4. Melt the other half of the chocolate with the coconut oil as we did before, integrate well and finish bathing the bombons so that they are covered on top. Chop the nuts and put them on top, then put in the freezer for another 20 min and enjoy!