VEGAN BANANA PANCAKES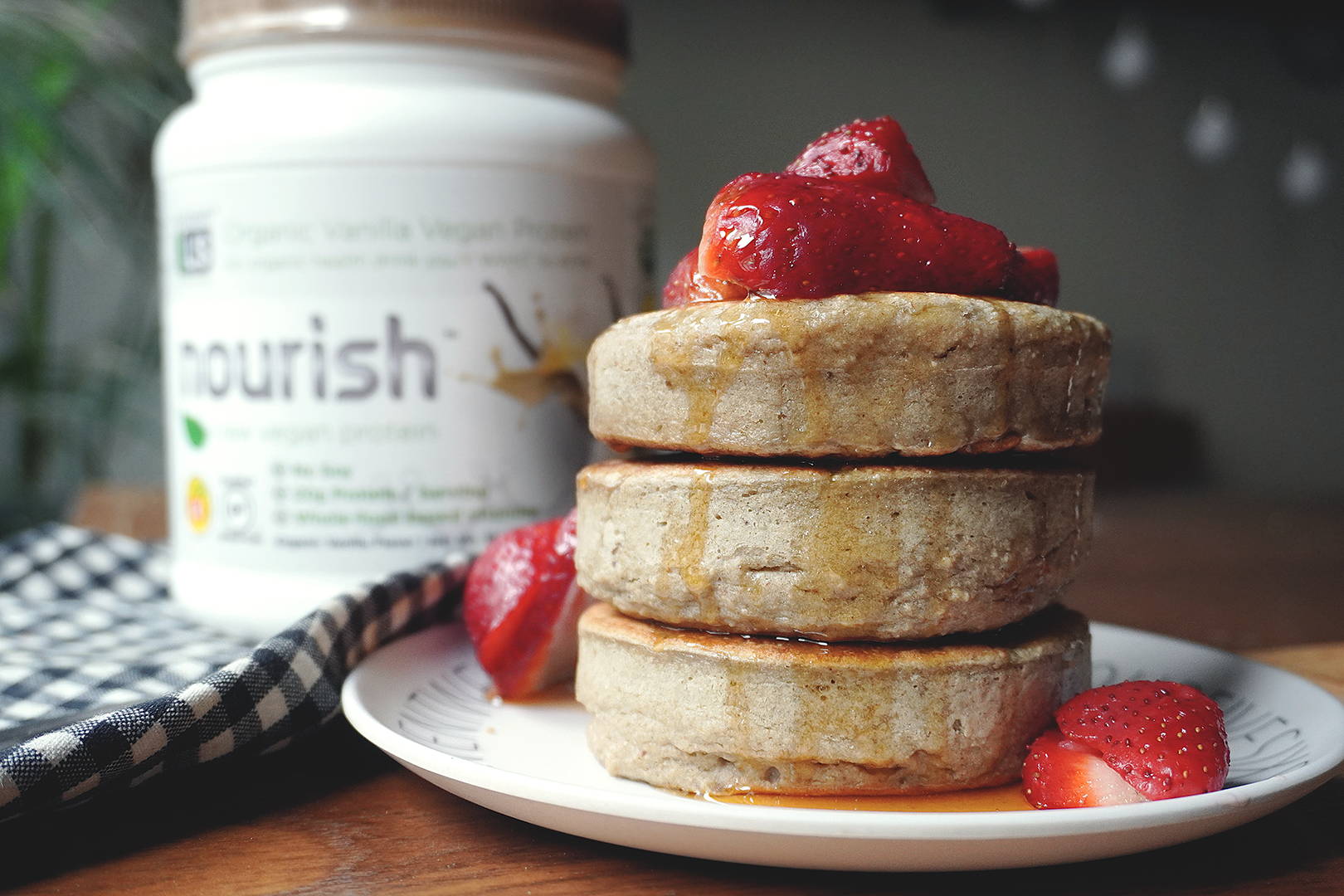 Vegan Banana Pancakes made with Nourish Vegan Protein. Great option for a complete breakfast!
SYSTEM LS vegan vanilla flavor 1/4 cup
1. Mix all the ingredients in a blender or processor and blend well until an homogeneous mixture is left.

2. Divide the mixture into 3 parts. Heat a greased pan and use a circular cutter to use it as a mold to shape it, but you can do it without the mold. Cook with the lid of the pan for 2 minutes and turn it over, cook 1 more minute and remove. Put it on a plate.

3.Repeat cooking the two more pancakes and put them one on top of the other to form our tower of pancakes.

4. On top add maple syrup and strawberries, enjoy!