VEGAN BANANA ICE CREAM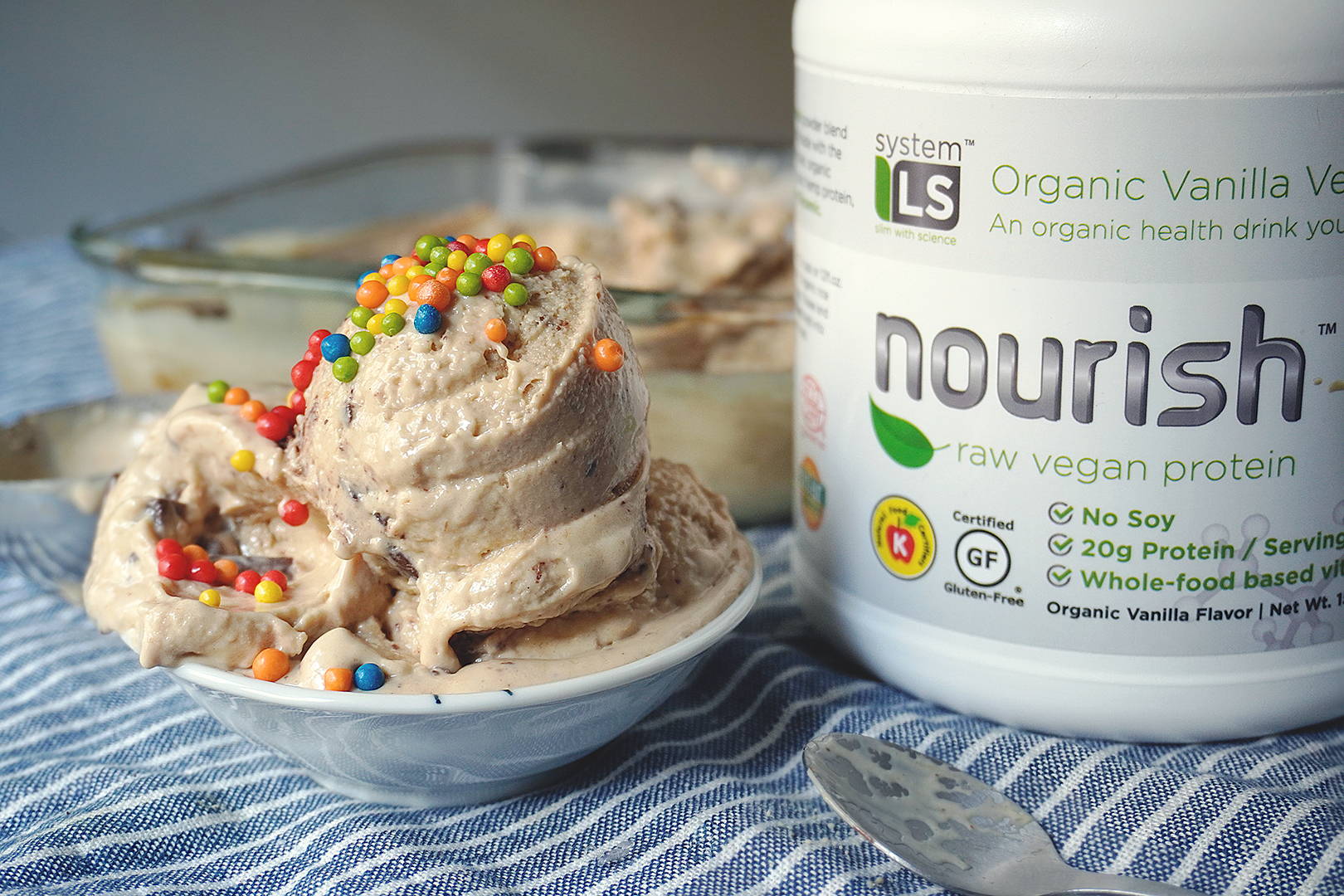 Vegan Banana Ice Cream made with Nourish Vegan Protein. A good choice for dessert!
SYSTEM LS vegan vanilla flavor 1 scoop

Coconut yogurt (or some vegan) 1 cup

80% chocolate, chopped to taste
1. Chop the bananas, put them in a tupper with a lid or bag and freeze them well.

2. Put the frozen bananas in a processor with the other ingredients except the chocolate.

3. Process everything very well until an even mixture without lumps is left.




4. Pour the mixture into a tray, add chopped chocolate or chocolate chips and mix a little with a spatula.

5. Take to the freezer for about two hours and serve! to enjoy.