VEGAN BANANA BREAD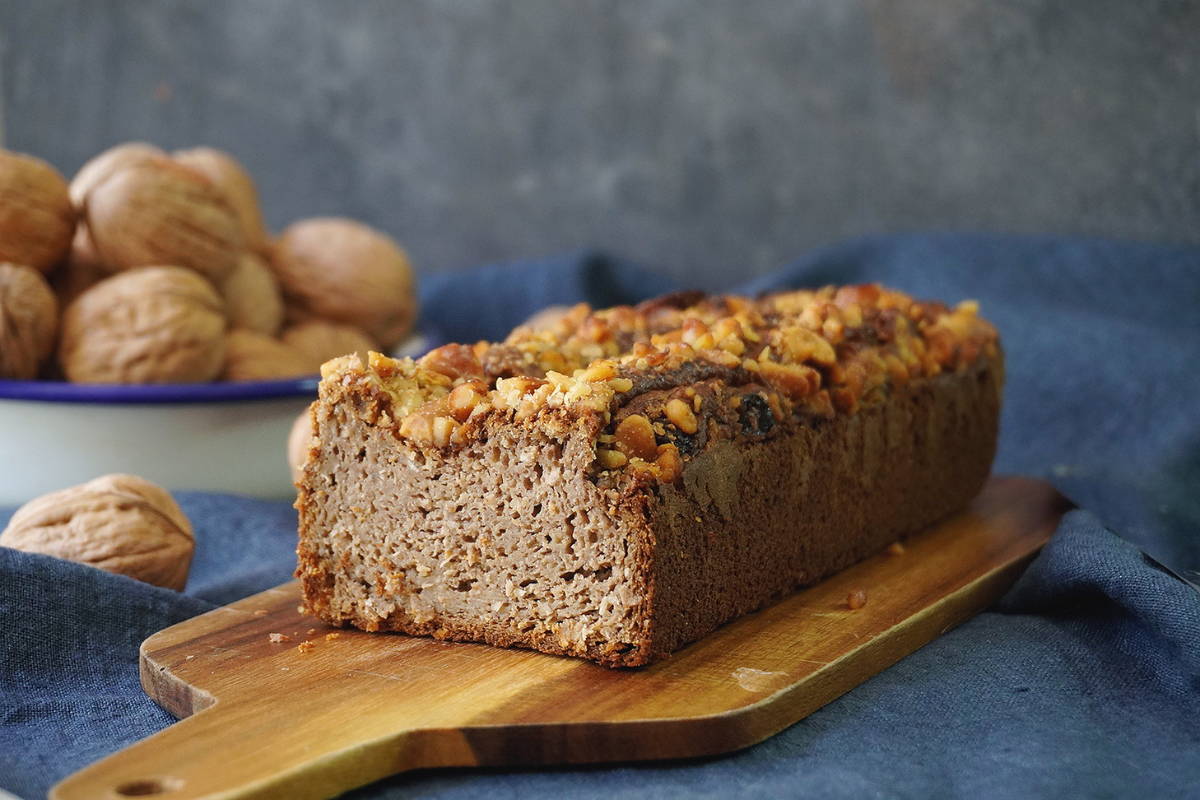 Vegan banana bread made with Whey Protein Concentrate.
Tasty and healthy for tea time!
1/2 cup mascabo sugar (or more stevia)
1. Mash the bananas until they are pureed.

2. Add the stevia, mascabo sugar, melted coconut oil, vanilla, and almond milk. Beat vigorously until well integrated.

Add the other dry ingredients (except the nuts) and mix very well until completely integrated.

3. Pour the preparation into a pudding mold (if it is not silicone, grease it previously). Crush the nuts and distribute over the entire surface.

4. Bake at 180 degrees for about 40 min or until you see that by prodding with a toothpick it comes out dry. The result is a super moist pudding to enjoy!