VANILLA PROTEIN CAKE WITH BLUEBERRIES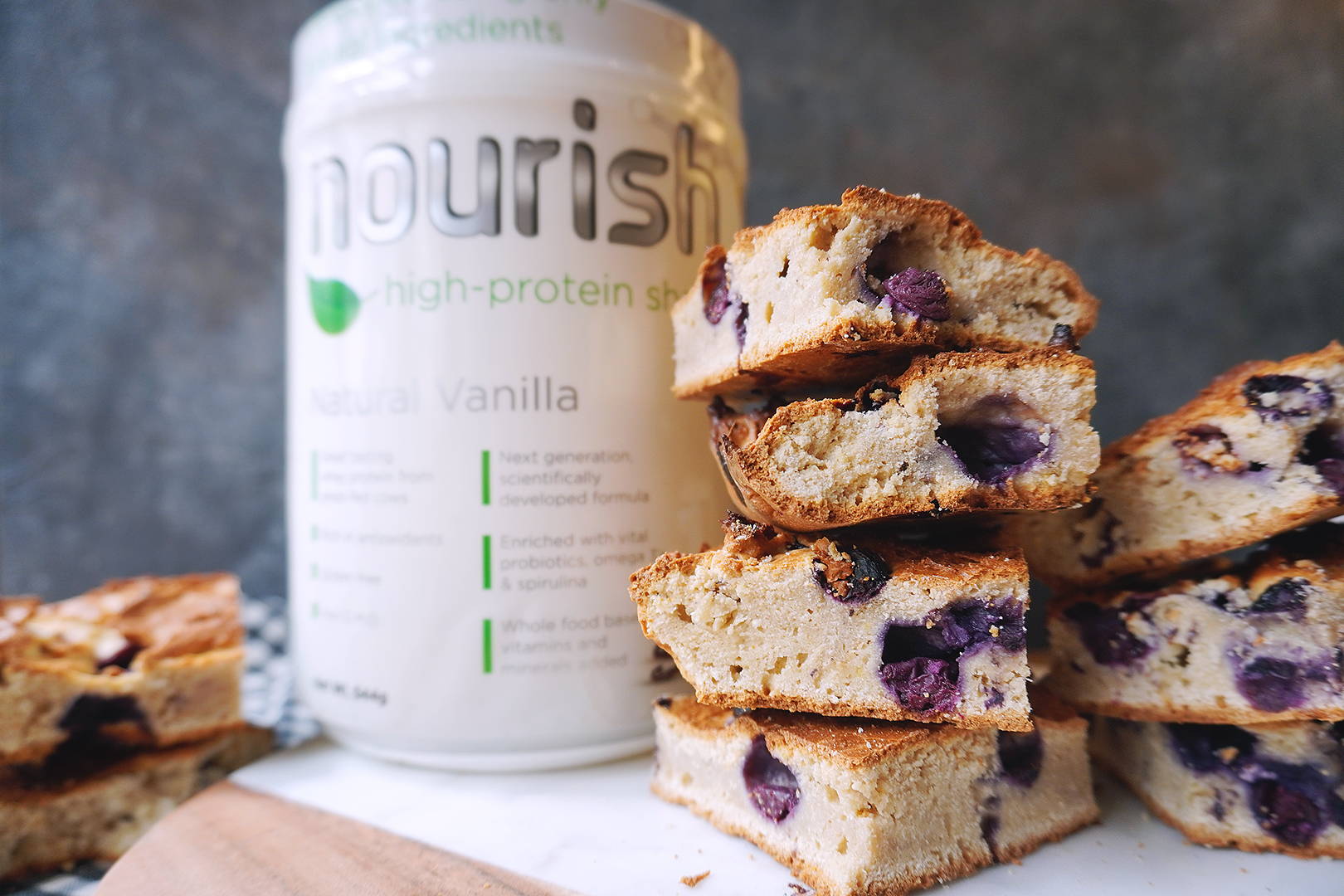 Protein rice cookie alfajores with Nourish Protein Shake. Healthy and vegan snack to enjoy at any time!
SYSTEM LS shake vanilla 2 scoop
1. Mix the milk, eggs, melted coconut oil, sweetener and vanilla extract in a bowl.

2. On the other hand mix the dry ingredients.

3. Integrate the dry ones with the bowl of the wet ones until it is homogeneous. Add the blueberries and mix a little with a spatula.

4. Pour the mixture into a square baking dish, previously greased. And cook at 180 degrees for 25 min. Cool, cut into squares and enjoy!