TIRAMISÚ DESSERT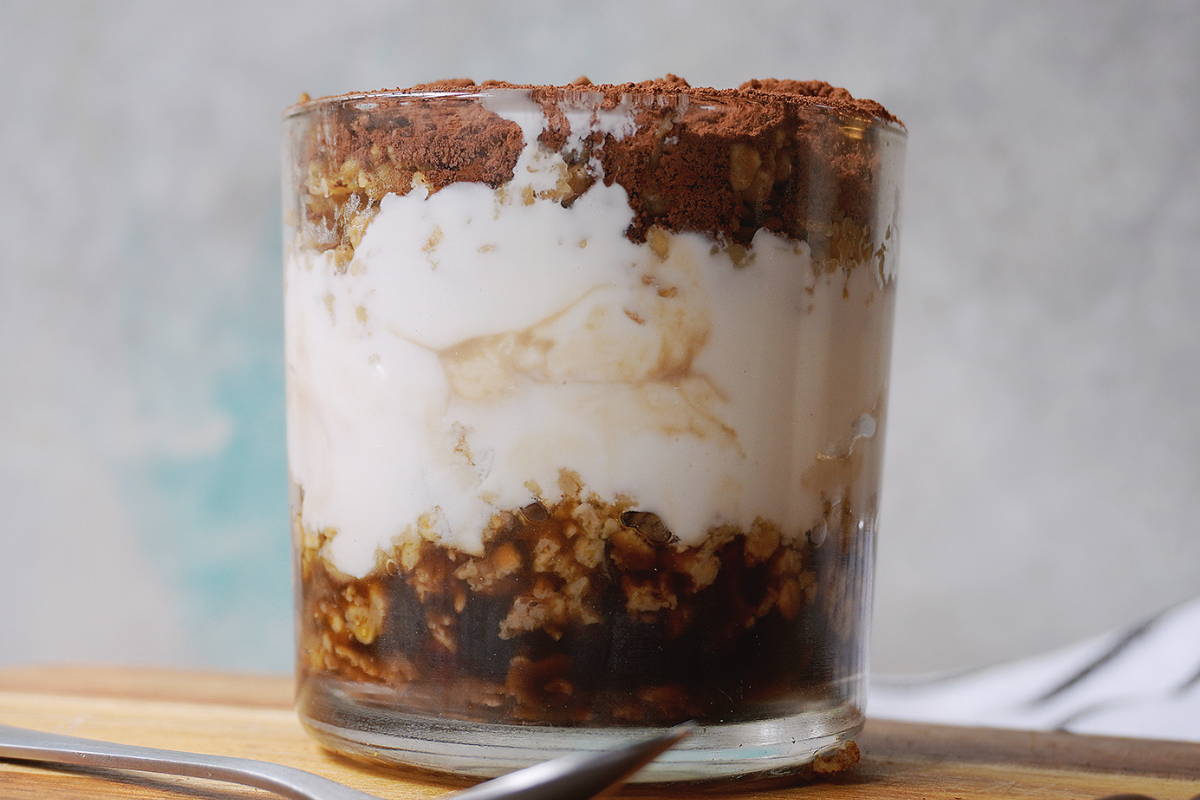 Tiramisú dessert with Whey Protein Concentrate.
For any time of the day!
Stevia (or sweetener) to taste

Prepared black coffee 1/4 cup approx

Low fat cream cheese 3 tbsp
1. First you have to make the quick sponge cake of our tiramisu, beating vigorously in a small bowl or cup (microwave safe), the egg whites, milk, oatmeal, stevia and a teaspoon of instant coffee. Microwave for 1 minute and a half and cool.

2. Crush the cake with a fork to form some crumbs.

3. Put a little of the crumbs that we made in a glass or jar at the base. We prepare the coffee and pour a splash on the base.

4. For the cream, you have to integrate the cream cheese, with the protein and vanilla extract. With a spoon we put a good layer of cream on the base of sponge cake with coffee. On top we put another layer of sponge cake and we throw a splash of coffee to finish. To enjoy!