STUFFED VEGAN SNACKS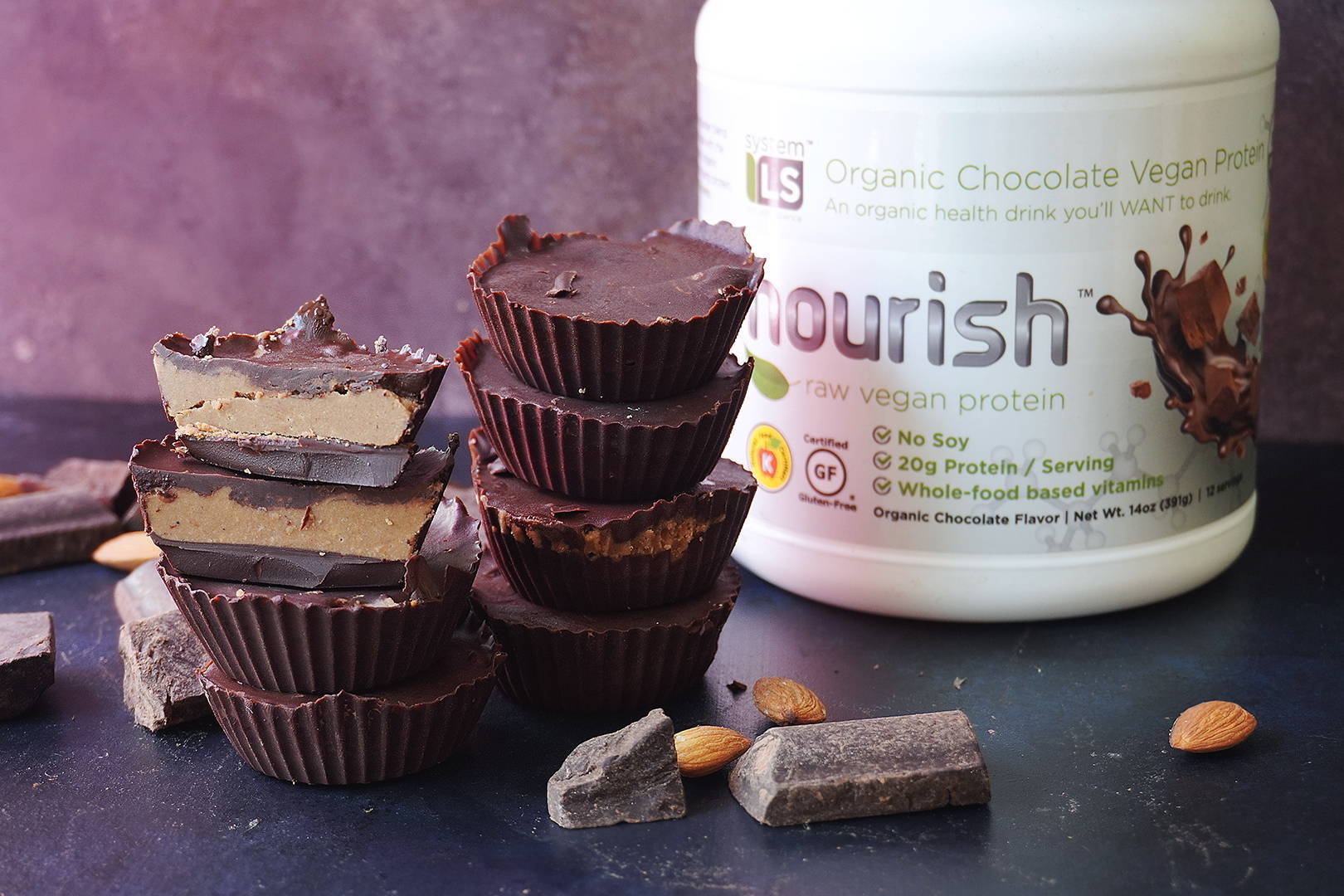 Stuffed vegan snacks made with Nourish Vegan Protein. Snack for any time of the day!
SYSTEM LS vegan vanilla 1 scoop
1. Melt the chocolate together with the coconut oil in a double boiler or microwave at maximum power and stir every 30 seconds until everything is melted.

2. Pour the chocolate 1 or 2 tablespoons into silicone muffin molds and move them so that the chocolate takes a little from the edges (reserve half the chocolate). Place in the freezer until solid.

3. For the filling we are going to mix the peanut butter with the vegan protein in a bowl energetically.

4. We put a little of the filling in the center of each mold with the chocolate base and crush a little.

5. With the other half of chocolate we are going to cover each sandwich filling and put it in the freezer again until it is consumed. To enjoy!