STRAWBERRY CHEESECAKE IN GLASSES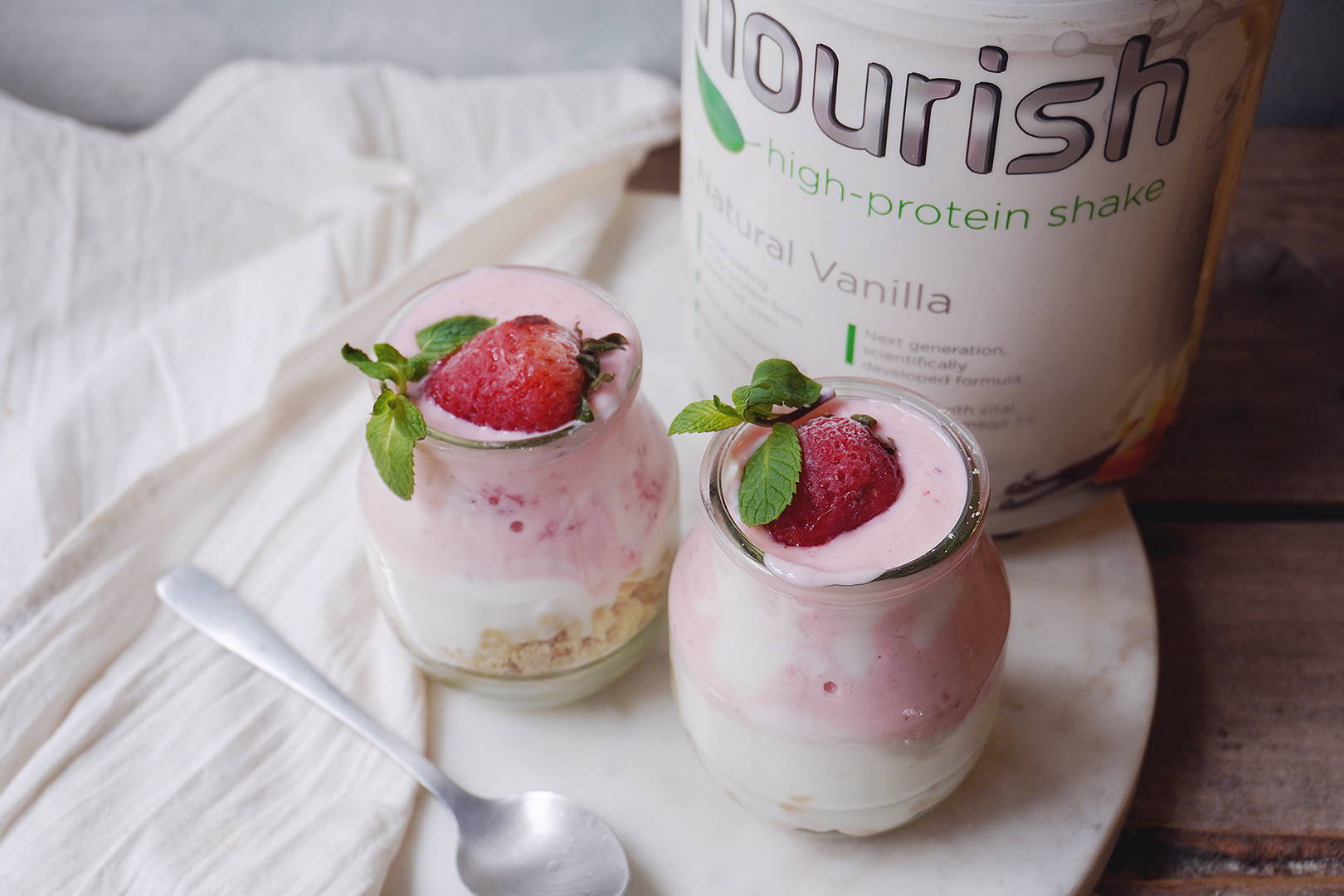 Strawberry cheesecake in glasess made with Nourish Protein Shake.
Delicious snack for any time of the day!
Gluten free cookies 1 handful

SYSTEM LS shake vanilla 1 scoop
1. Crush the cookies and put in the base of a jar or glass.

2. In a bowl mix the cream cheese with the vanilla protein, stevia and lemon zest. Energetically integrate everything and divide into two parts.

3. To one half of the mixture we are going to add strawberries and 2 tablespoons of lemon juice. Mix until you get a strawberry-flavored pink cream.

4. Put half of the white cheese filling on the cookie base in the jar. On top, put the other pink cheese cream with strawberries.

5. Above all add a strawberry and mint leaves to decorate. Take to the refrigerator and enjoy!