STRAWBERRY AND BLUEBERRY SMOOTHIE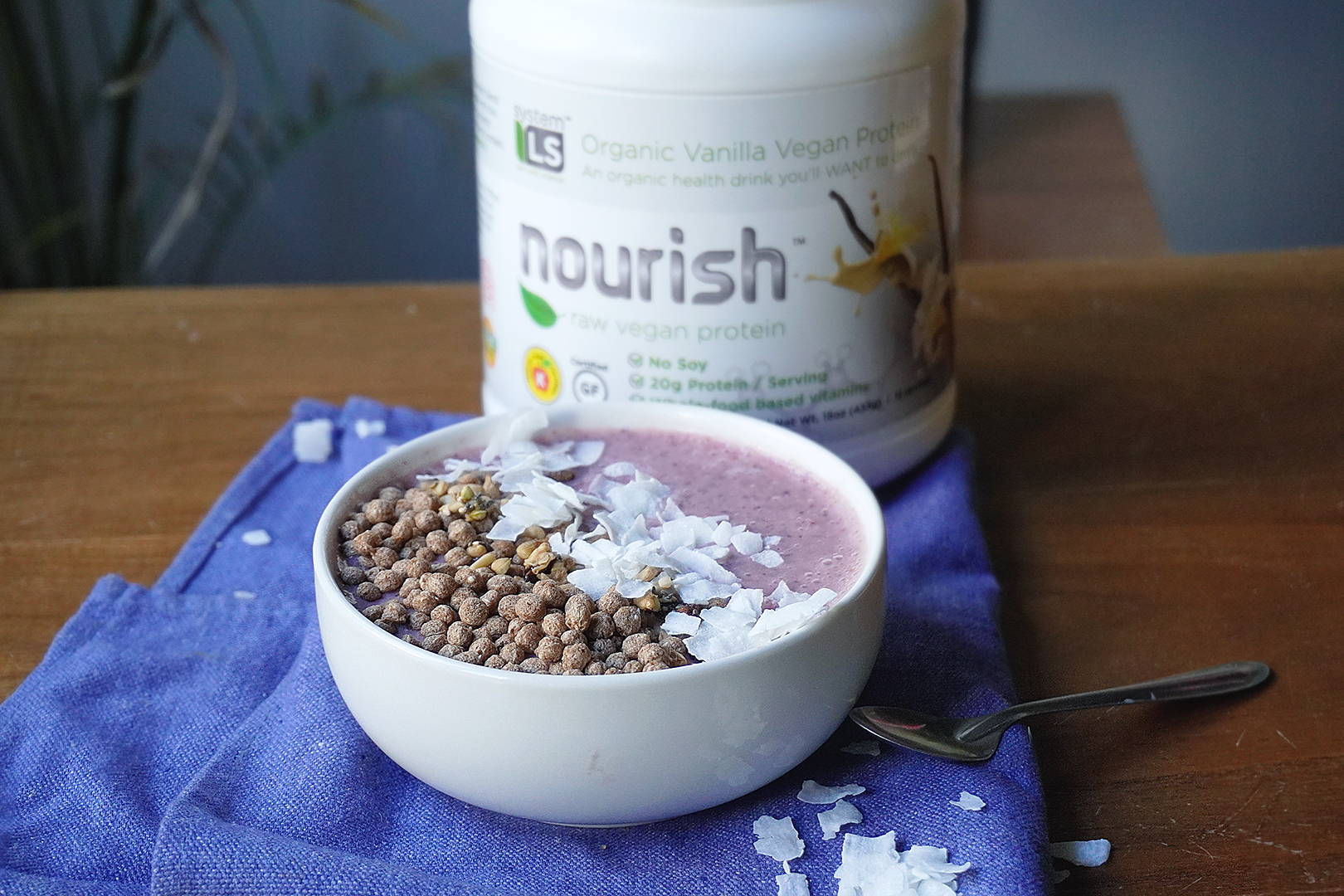 Strawberry and Blueberry Smoothie with Nourish Vegan Protein. Perfect to start the morning!
SYSTEM LS vegan vanilla 1 scoop
1. Put all the ingredients in the blender and blend well for a few minutes.

2. Pour the preparation into a bowl.

3. Top with puffed quinoa, granola to taste and a handful of coconut flakes, enjoy!