STRAWBERRY AND BLUEBERRY SMOOTHIE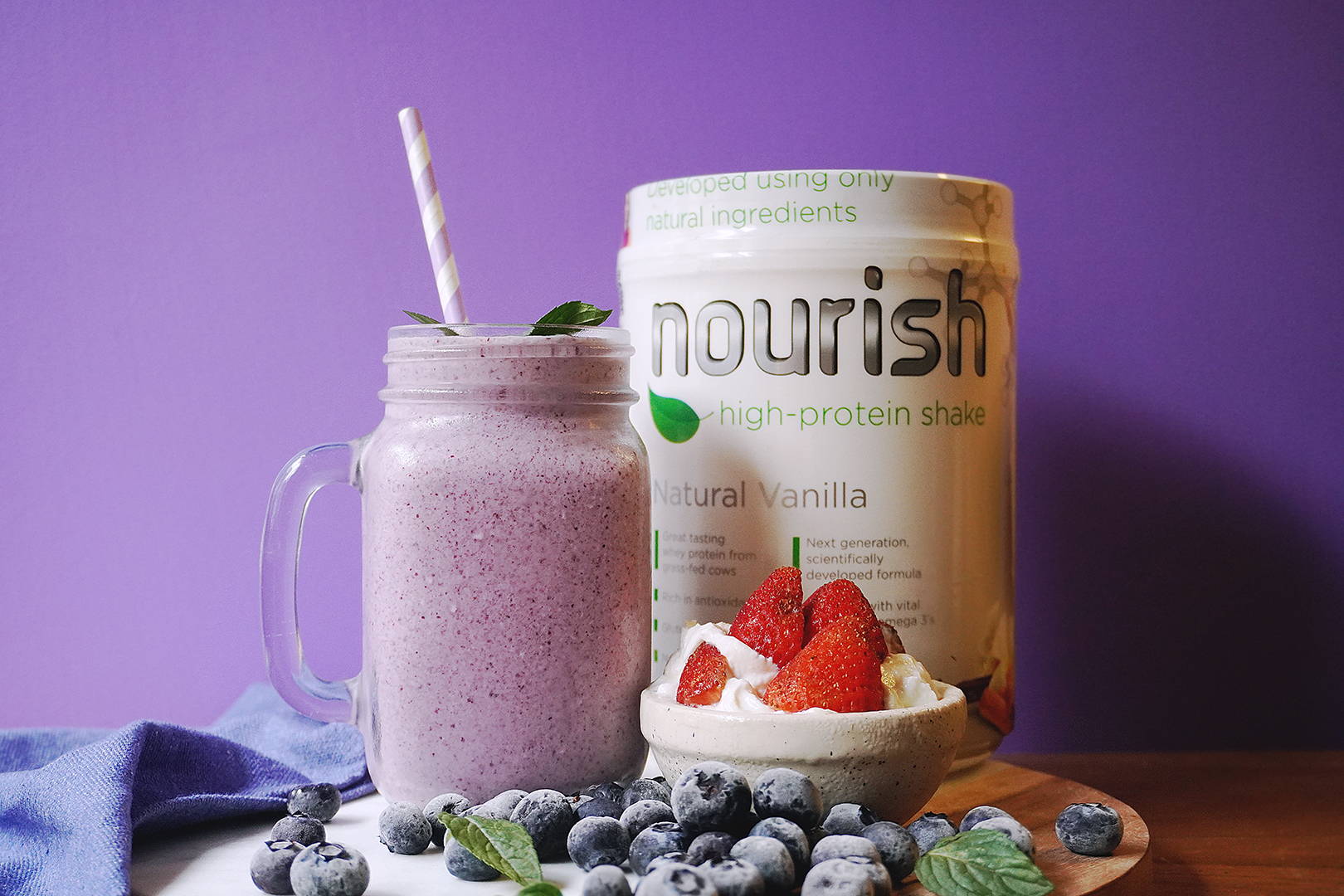 Strawberry and blueberry smoothie made with Nourish Protein Shake. Fresh snack!
1/2 cup frozen strawberries

1/2 cup frozen blueberries

SYSTEM LS shake vanilla 1 scoop

Greek yogurt (or natural) 3/4 cup
1. Wash the blueberries and strawberries well, peel the banana and cut it into pieces.

2. Add the fruits together with the other ingredients in the blender and blend well for a few minutes.

3. Serve in a large glass, garnish with mint leaves and can be taken with a straw. To enjoy!