RASPBERRY AND COCONUT MILK SMOOTHIE BOWL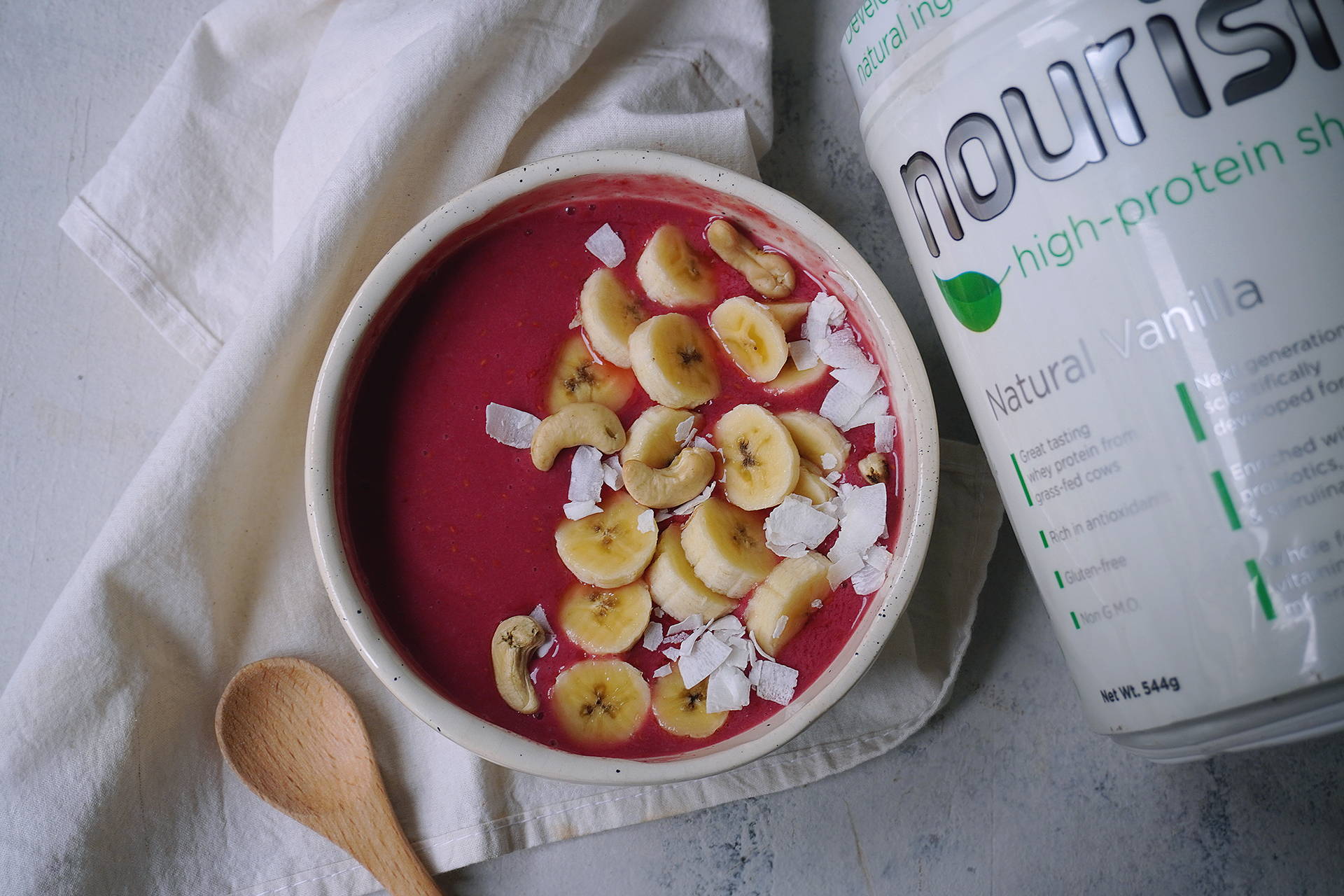 Raspberry and coconut milk smoothie bowl made with Nourish Shake Protein.
For a frehs!
3/4 cup frozen raspberries

SYSTEM LS shake vanilla 1 scoop
1. Put the frozen raspberries, milk, stevia and a tbsp of vanilla protein in the blender.

2. Blend very well until smooth.

3. Serve in an individual bowl.

4. For the topping, cut the banana into slices and put them on the smoothie, toast the cashews and add them with the coconut flakes. To enjoy!