PROTEIN UNICORN BALLS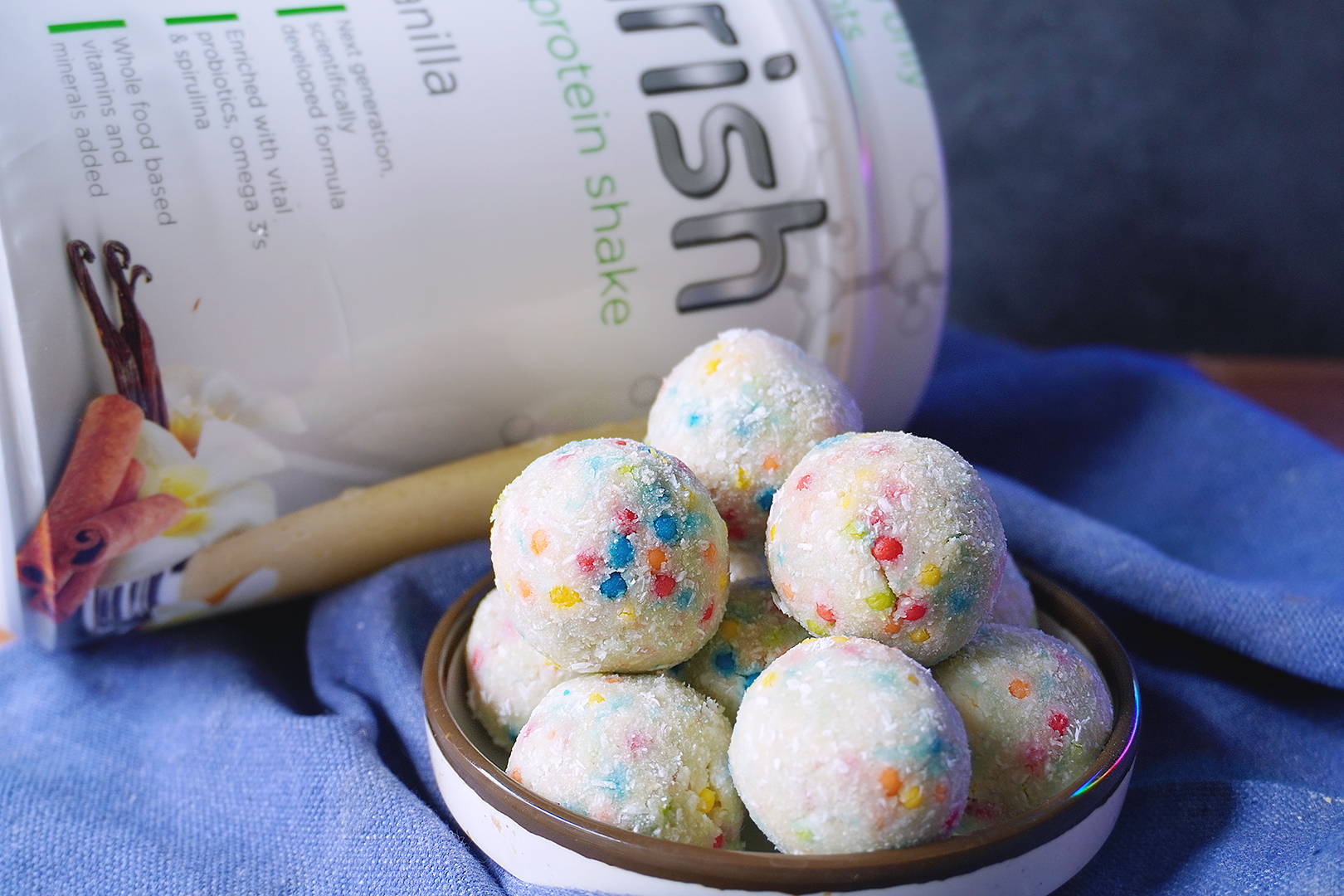 Protein Unicorn Balls with Nourish Protein Shake. The best snack for your children!
SYSTEM LS protein vanilla 1/4 cup

Low-fat cream cheese 4 tbsp



1. Put all the ingredients in a bowl, add sweetener to taste and go testing.

2. Add the colored chocolate grains or cereals and integrate everything very well.

3. With the hand we form a mass and we take part of it forming balls with the palms of the hand. Put them on a plate and put them in the fridge for 1 hour. To enjoy!