PROTEIN FOAM CAKE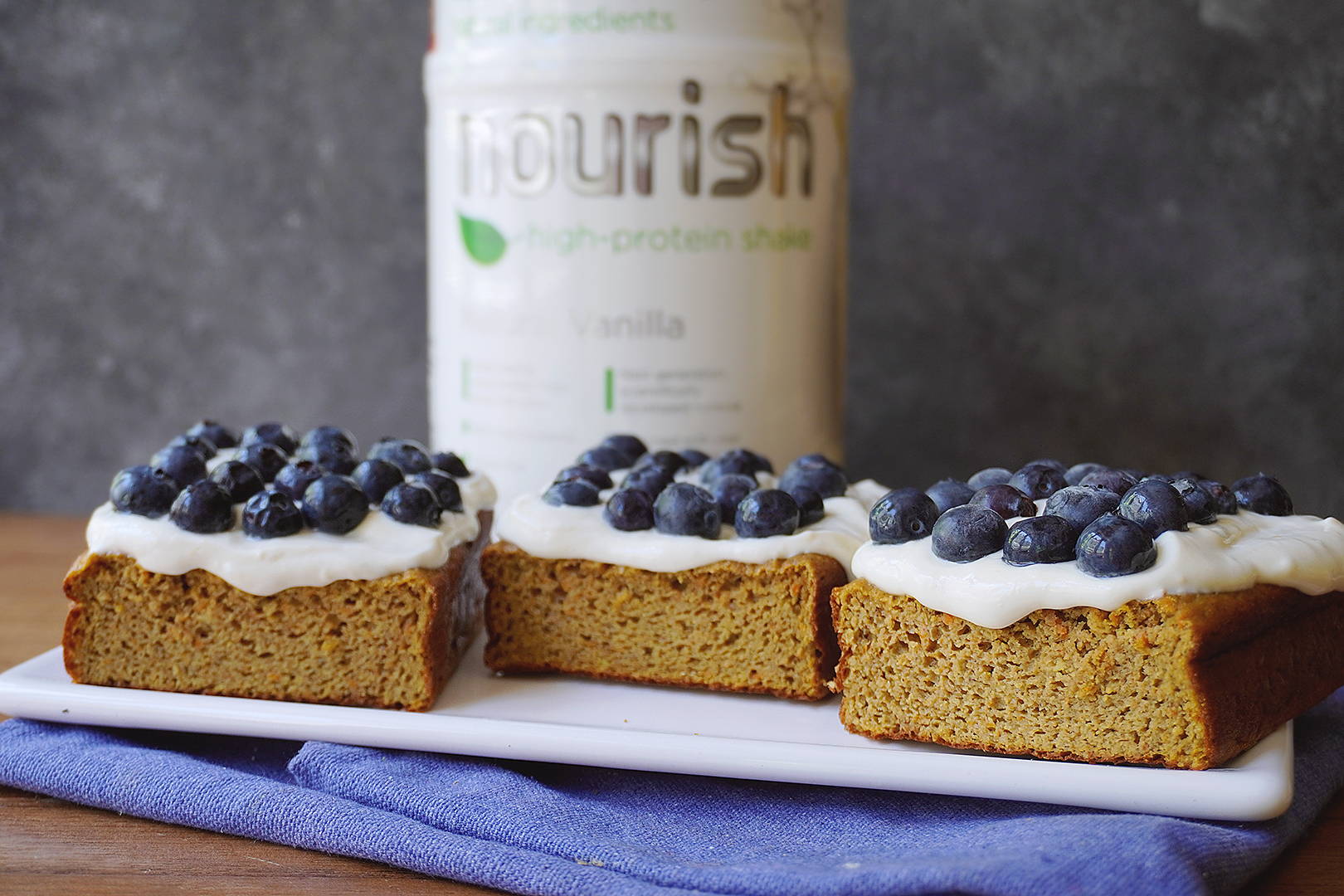 Protein Foam Cake with Nourish Protein Shake. Can be eaten hot or cold!
Lupine flour (or rice) 1/2 cup

SYSTEM LS protein vanilla 2 heaped tbsp

Low fat cream cheese 3 tbsp

SYSTEM LS protein vanilla 2 tbsp
1. Press the banana into a bowl until it is pureed, then add the melted coconut oil, almond milk, and sweetener. Integrate everything with a fork.

2. Incorporate the lupine flour, vanilla protein, cinnamon and baking powder. Integrate everything again very well.

3. Beat the whites until stiff and incorporate them into the mixture with enveloping movements.

4. Pour the preparation into a pudding mold or a square one.

5. And take to the oven for 20 min at 180 degrees. Let cool.

6. Cut the sponge cake into squares and on top add a topping that is made by mixing the cream cheese, with the vanilla protein and vanilla extract. On top of all we add blueberries and enjoy!