PROTEIN BOWL WITH RED FRUITS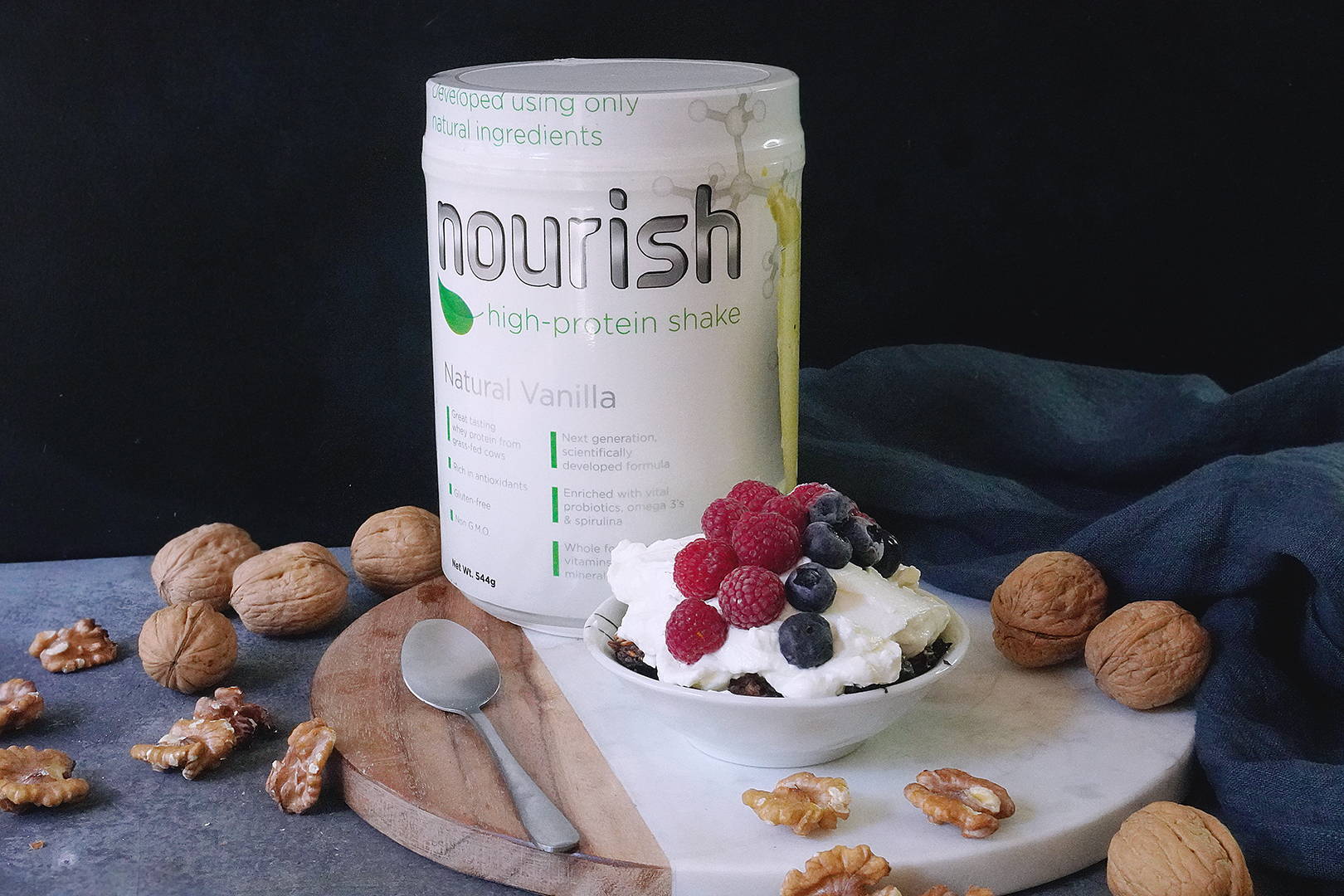 Protein bowl with red fruits made with Nourish Protein Shake. Easy to do breakfast!
70% chocolate to melt two pieces

SYSTEM LS shake vanilla 1/4 cup

Raspberries and blueberries to taste
1. Put the chocolate in a bowl with the coconut oil and microwave for 30 seconds, stir vigorously with a fork to melt and if necessary, microwave for 30 more seconds.

2. When it is completely melted we are going to put the granola and mix everything with the chocolate.

3. In another bowl we are going to mix the Greek yogurt with the vanilla protein, stevia and almond milk until fully integrated.

4. For the assembly we are going to serve the chocolate granola at the base of a jar or small bowl, on top a layer of the yogurt cream with protein and we finish with red fruits on top. To enjoy!