PROTEIC PORRIDGE EXPRESS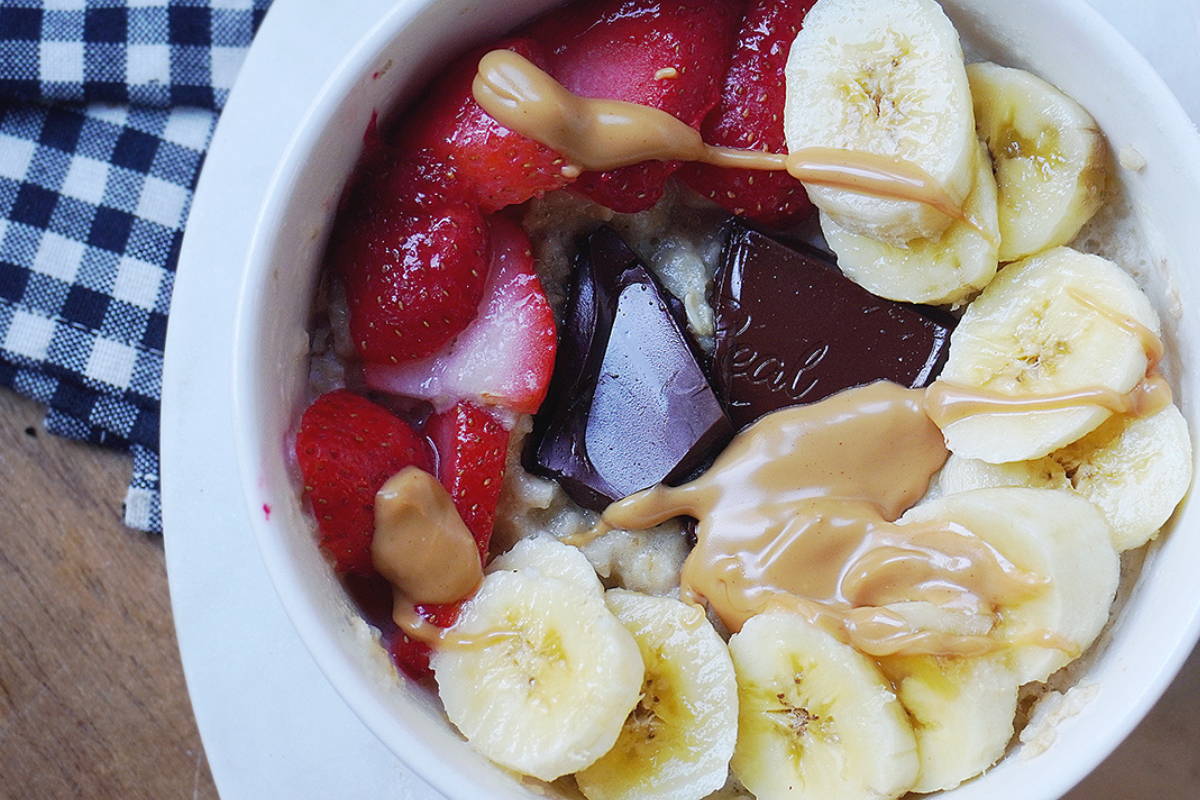 Proteic porridge express with Whey Protein Concentrate.
Healthy breakfast!
Peanut butter 1 tsp for the topping
1. Mix the oats and almond milk in an individual bowl. Microwave for 1.5 min.

2. Add the protein and sweeten to taste. To integrate.

3. Before it cools, add a square of chocolate in the center so that it melts a little. Sliced ​​banana and strawberries and a tbsp peanut butter on top. To enjoy!