PROTEIC CHOCOLATE CUP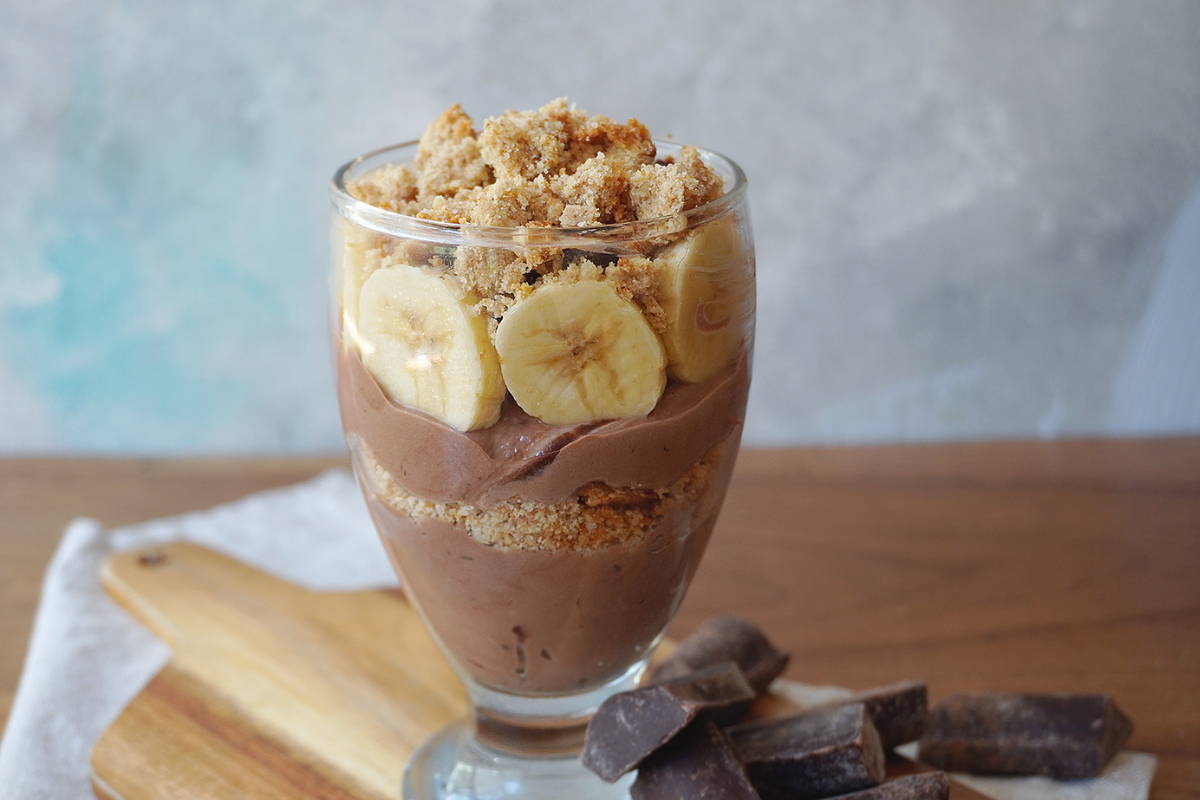 Proteic chocolate cup with Whey Protein Concentrate.
Fresh dessert for summer!
Chocolate bar% 70 to melt 1/4 cup

Oatmeal cookies (or whatever you get) 4
1. Put the chocolate in a microwave-safe bowl and melt for 30 seconds, stir well with a fork.

2. Add the yogurt and sweetener to the bowl of melted chocolate and mix vigorously.

3. To assemble the glass we are going to break the oatmeal cookies with the hands and put half at the base of the glass, then add a layer of the chocolate cream that we made previously. We cut slices of bananas and put everything around the glass leaving a hole in the center that we fill with more chocolate cream and layered cookies ending with cookies.

4. Take to the ice cream maker and enjoy it cold!