PEANUT BUTTER (HIGH PROTEIN)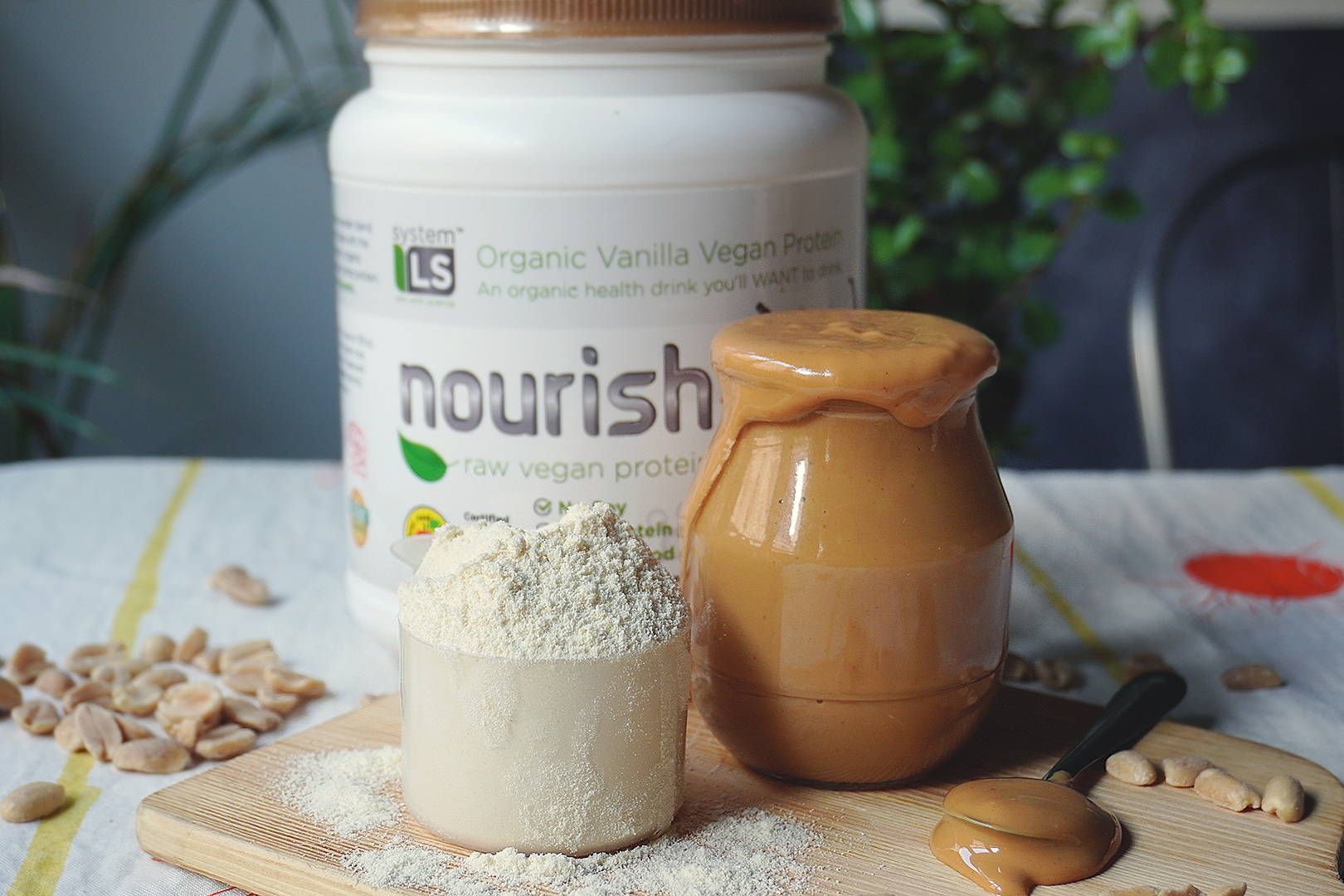 Peanut Butter made with Nourish Vegan Protein. The perfect topping!
Roasted peanuts, shelled and unsalted 400 gr

SYSTEM LS vegan raw vanilla 1 scoop

2 tbsp coconut oil optional
1. Put only the peanuts in the processor and process very well for about 6 minutes until you see that a dough begins to form with a very creamy texture (it depends on the processor it may take a little longer, I recommend that it be 600w up).

2. When you get the texture add the other ingredients including the vegan protein.

3. Process again for a few minutes and then store the peanut butter in a jar. To enjoy!