ORANGE FIT PUDDING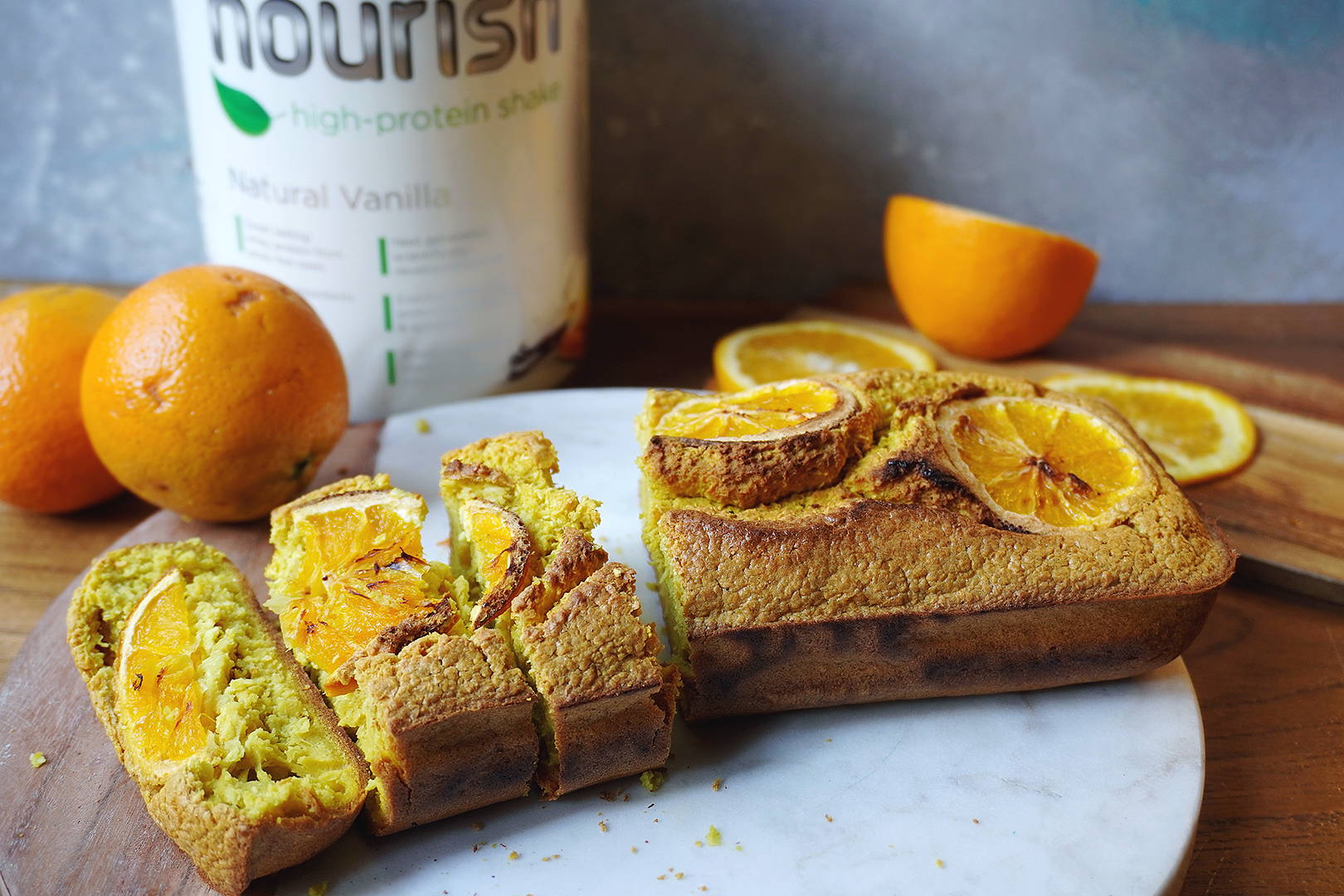 Orange fit pudding made with Nourish Protein Shake. Perfect and nutritive for tea time!
SYSTEM LS shake vanilla 1 scoop

Orange slices 4 (optional)
1. Beat the whites and reserve.

2. In a bowl, mix the squeezed orange juice, the zest of an orange, melted coconut oil, liquid sweetener and honey.

3. Add the oatmeal, grated coconut, vanilla protein, baking powder, and turmeric. Integrate everything very well, add the egg whites beaten to snow and integrate with a spatula and enveloping movements.

4. Pour the mixture into a greased pudding mold, top with 4 slices of finely cut orange and bake at 180 degrees for about 25 or 30 min. Cut and enjoy!