OATMEAL BOWL OF YOGURT AND BLUEBERRIES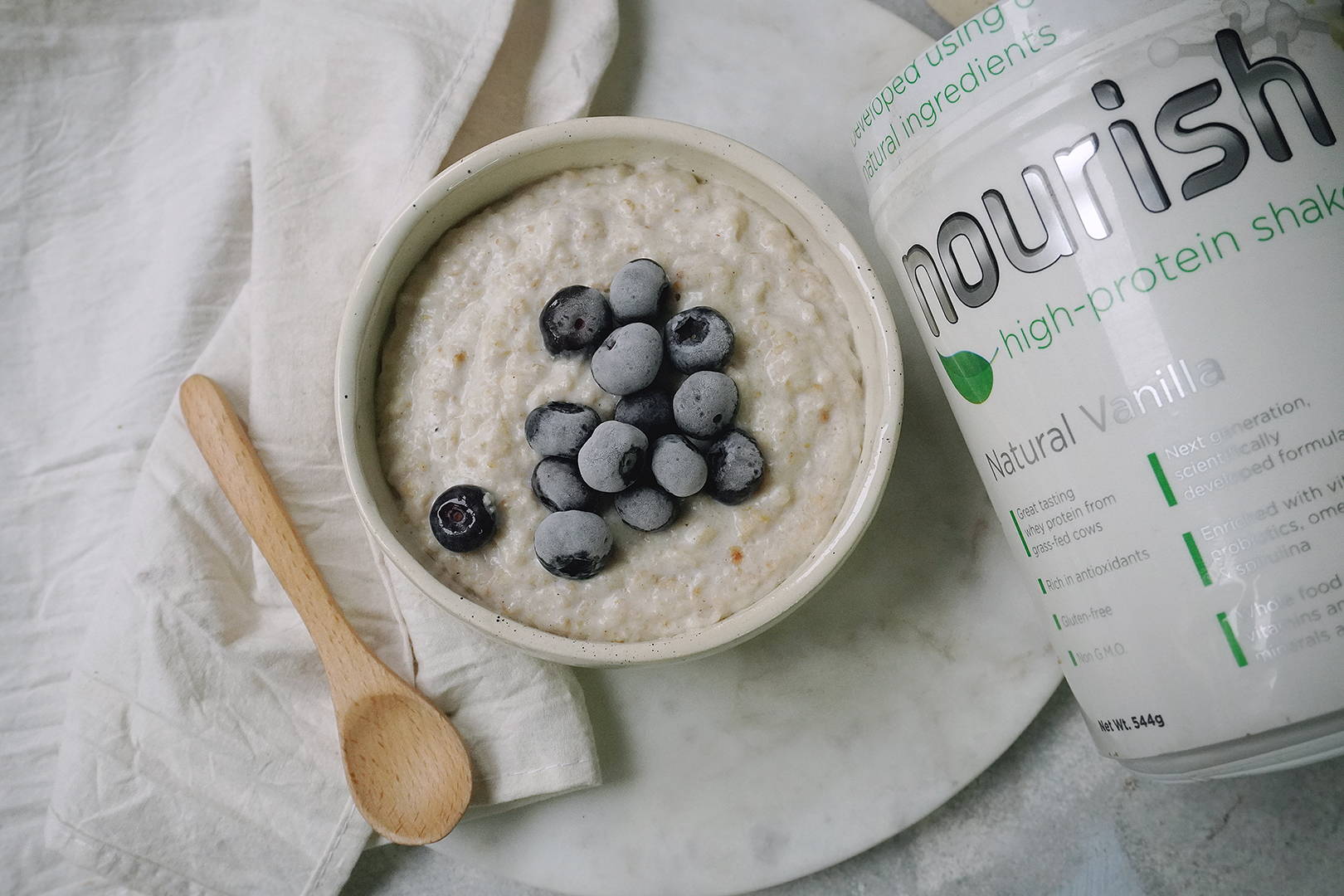 Oatmeal bowl of yogurt and blueberries made with Nourish Protein Shake.
Easy to do!
1. Put the water in a pot on the fire until it boils.

2. Add the oatmeal and stir every so often until it is creamy and absorbs the water. milk in a cup in the microwave, dissolve there 1 tbsp of unflavored jelly. Process the mango with this jelly milk and then pour it over the layer of cream cheese that we keep in the refrigerator.

3. Lower the heat to a minimum and add the protein, cinnamon and stevia. Integrate very well and remove it from the heat.

Add the Greek yogurt and integrate.

4. Serve in a bowl with blueberries on top. It can be eaten hot or cold, to enjoy!