LEMON COOKIES WITH CHIPS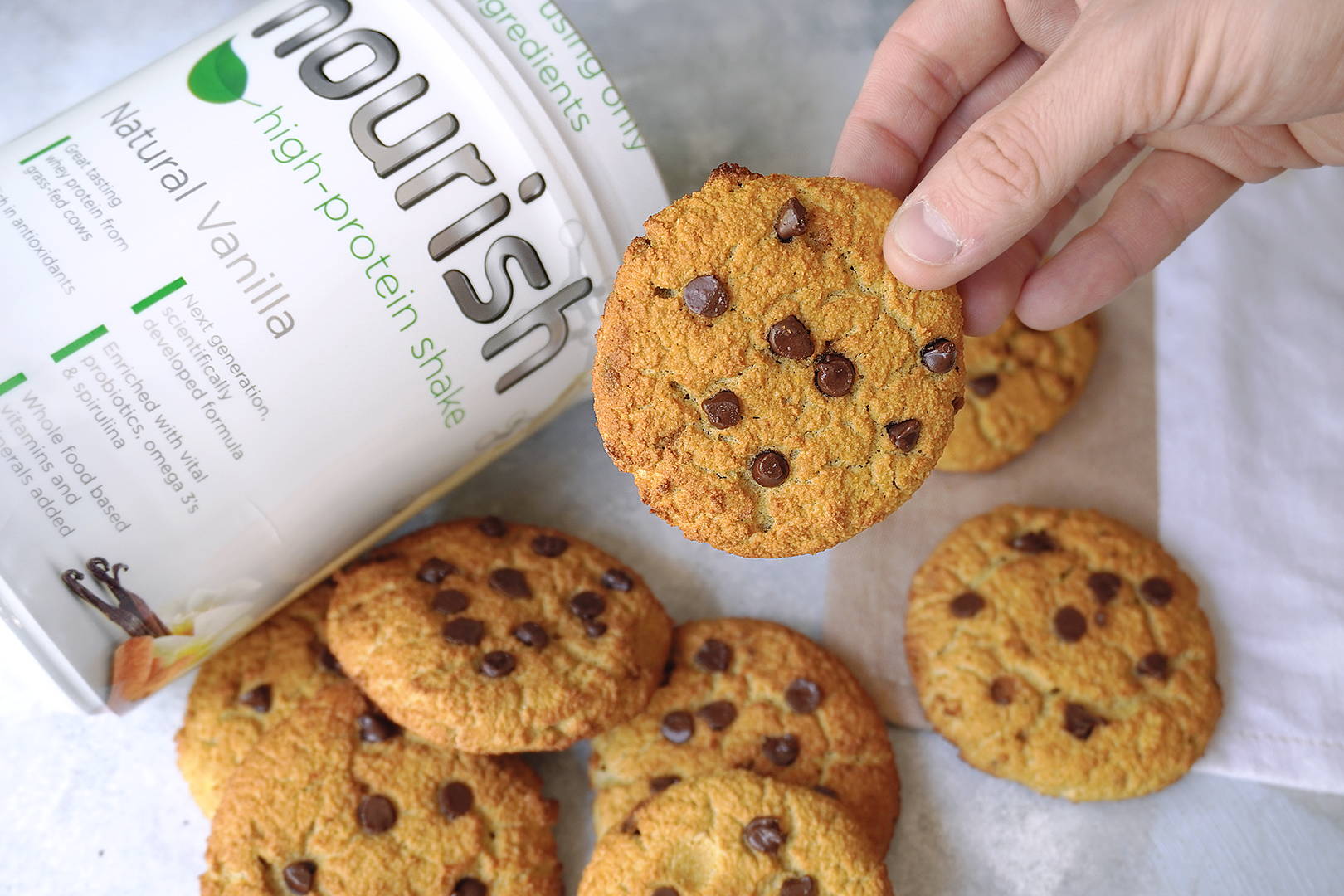 Lemon cookies with chips with Nourish Protein Shake. Fresh and easy to do!
SYSTEM LS protein vanilla 1/4 cup

Liquid stevia sweetener 6 tbsp

Almond milk (or skim) 1/4 cup

Olive (or coconut) oil 1/4 cup
1. Beat the eggs in a bowl until they are foamy.

2. Add all the other wet ingredients and integrate very well.

3. Add the cornstarch, coconut flour, vanilla protein, mascabo sugar, baking powder and baking soda. Integrate everything you will have a kind of very wet dough.

4. Assemble some balls and squash them a little in the palm of your hand. Put them in a baking dish with parchment paper (or greased with fritolin). On top add chocolate chips and bake at 180 degrees for about 15 min. Let cool a bit and enjoy!