LEMON AND BLUEBERRY CUPCAKES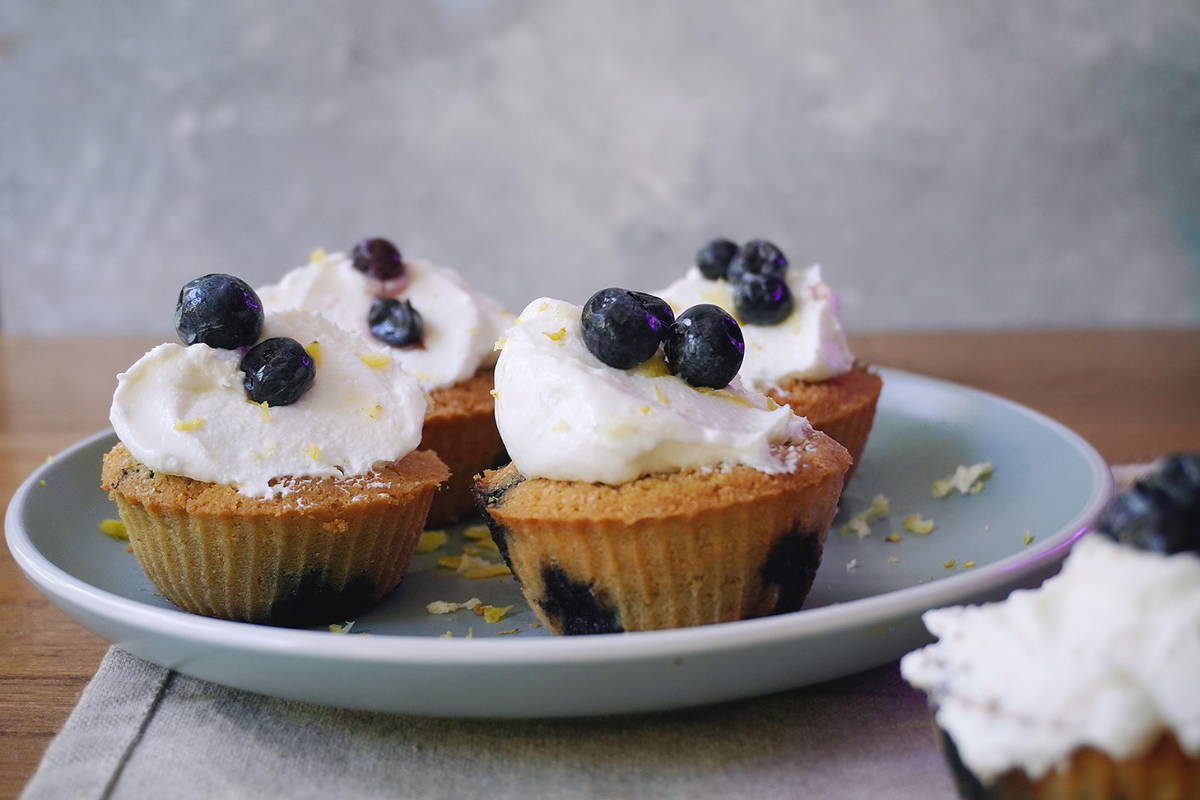 Lemon and blueberries cupcakes with Whey Protein Concentrate.
Try one at any time of the day!
Low fat cream cheese 3 heaping tbsp
1. Beat the egg with the white and the lemon juice with the lemon zest.

2. Melt the coconut oil for 30 seconds in the microwave and integrate with the beaten eggs with lemon.

3. Finally we add the sweetener, oatmeal, protein and baking powder; integrate everything with a fork energetically. Add the blueberries and integrate a little.

4. Pour the preparation into muffin molds (if it is not silicone, grease it previously). Bake at 180 degrees for about 20 min. Let cool.

5. For the topping you have to energetically beat the cream cheese in a bowl, with the vanilla protein and the lemon zest.

6. Put a tbsp of this cream on each cupcake and blueberries on top. To enjoy!