KETO PANCAKES WITH BLUEBERRIES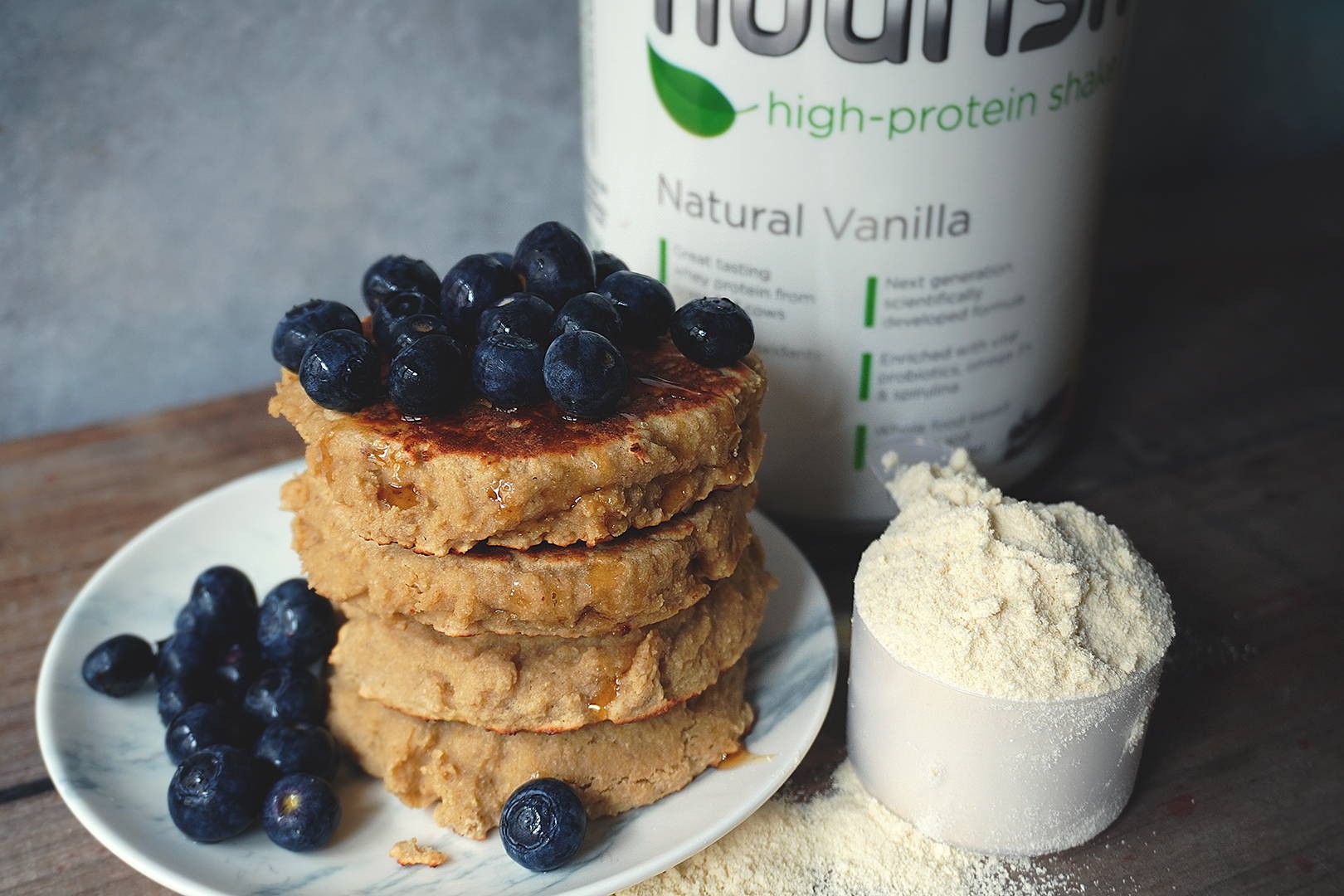 Keto Pancakes with Blueberries made with Nourish Protein Shake. Best combination ever!
SYSTEM LS vanilla flavor 1 heaped tbsp
1. Add the Greek yogurt in a bowl with the eggs and mix very well until integrated.

2. Add all the other ingredients and mix (you can also mix everything).

3. Cook in a greased hot pan, add a little of the round-shaped pancake mix, cover the pan and cook for 2 minutes. We turn and cook 1 more minute.

4. So we do with all the mixture and form a mountain of pancakes.

5. On top of the topping we are going to add fresh blueberries and maple syrup on top (optional). To enjoy!