KETO BROWNIE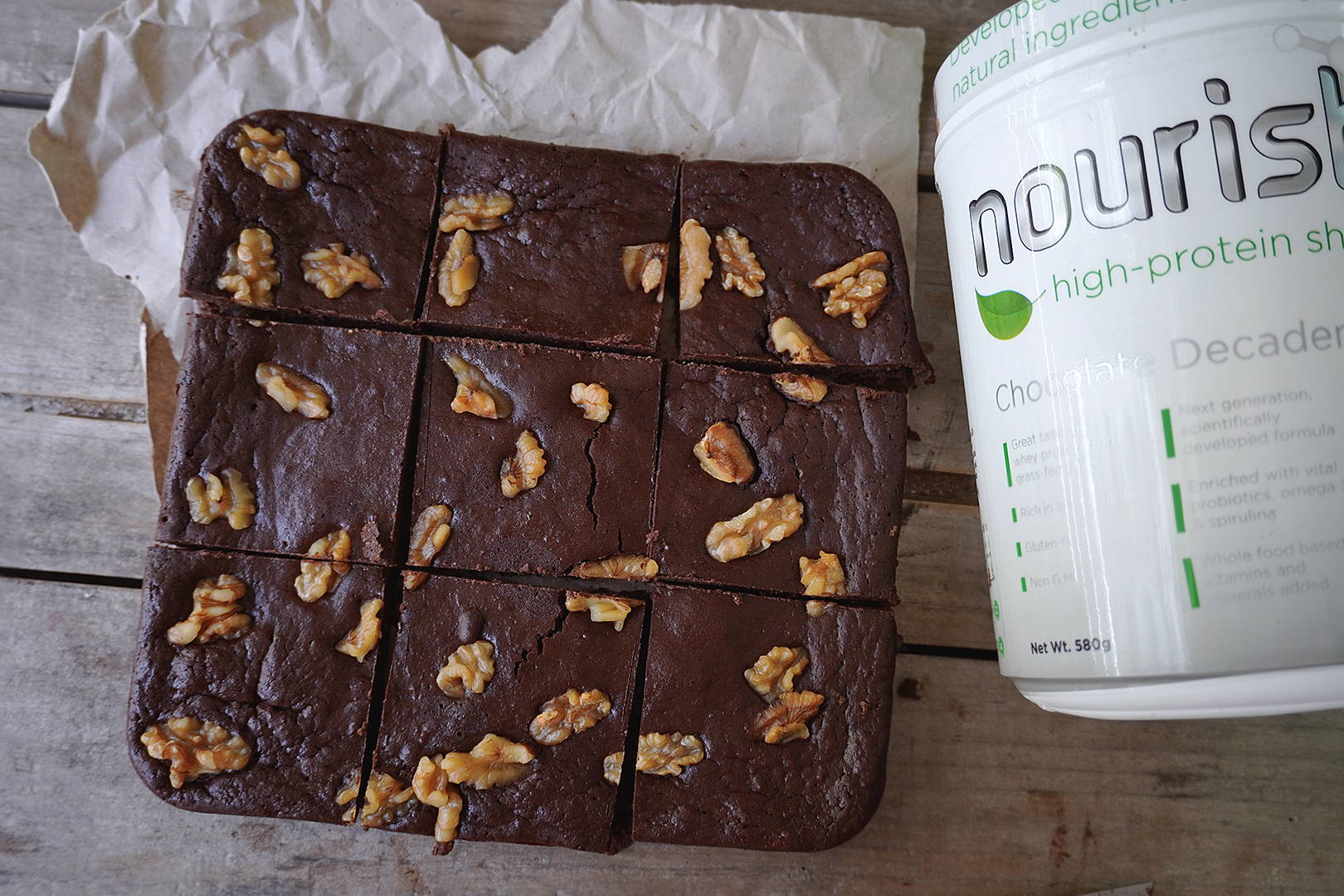 Keto pancakes with Nourish Protein Shake. For any time of the day!
Chocolate to melt without sugar 1 cup

SYSTEM LS chocolate protein 1/3 tz
1. Melt the chocolate with ghee (clarified butter) in a water bath or in the microwave.

2. In another bowl, beat the eggs a little with the almond milk and when the chocolate is warmer and not so hot, add it little by little while mixing.

3. Add vanilla extract, olive oil, sweetener, a pinch of salt and the chocolate protein. Integrate everything energetically.

4. Pour the preparation into a square mold (if it is not made of silicone, grease it previously), put nuts on top and bake at 180 degrees for about 18 min. cut and enjoy!