HEALTHY OAT WAFFLES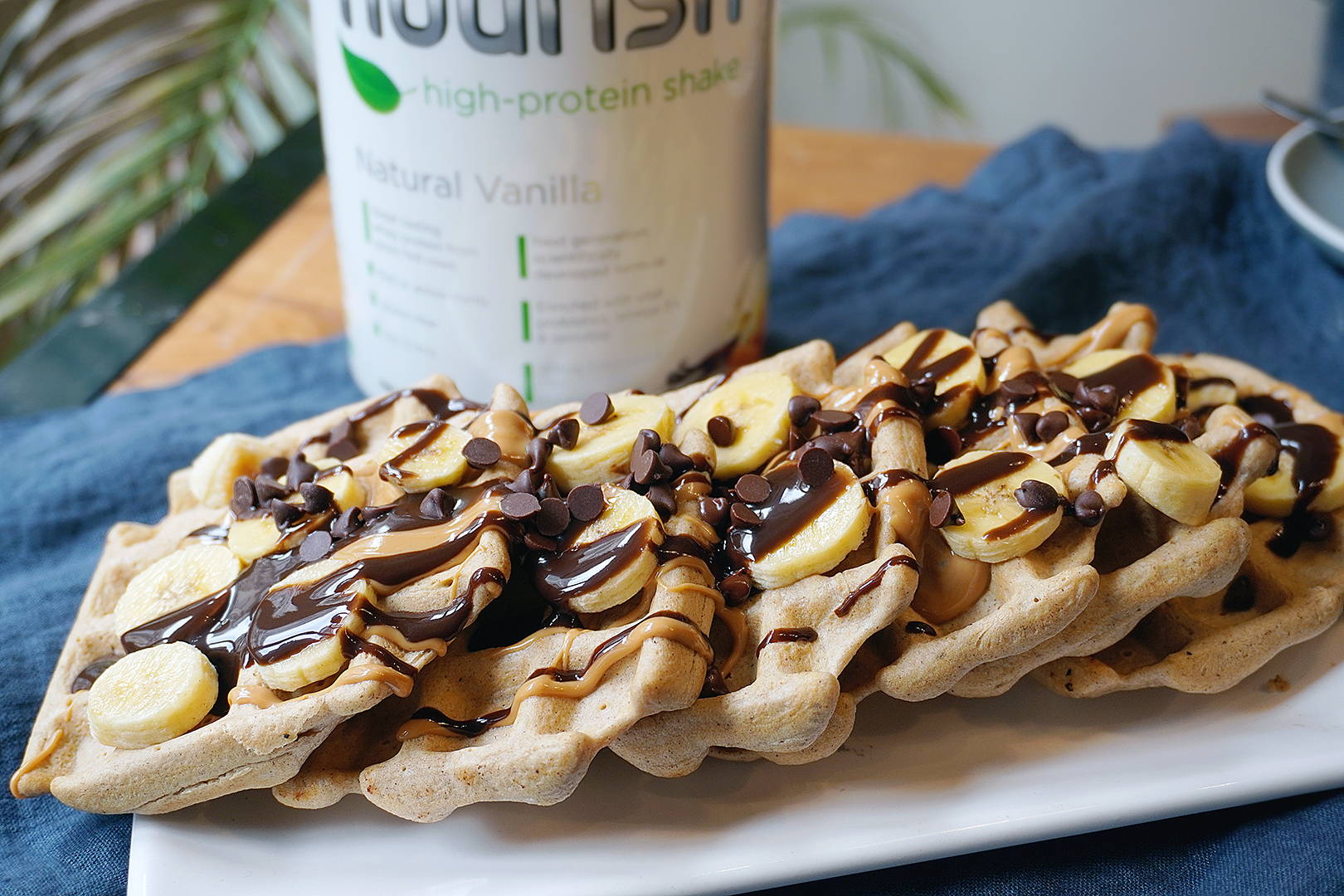 Healthy Oat Waffles with Nourish Protein Shake. Perfect for any time of the day!
SYSTEM LS Vanilla Shake 1 tablespoon

Chocolate sauce (optional)
1. Put all the ingredients of the waffles in the blender and blend well for a few minutes.

2. Make the waffles in a waffle iron (if you don't have a waffle iron, you can do it grilled like round pancakes).

3. Put the waffles on a tray and add the topping you want, enjoy!