HEALTHY CHOCOLATE CAKE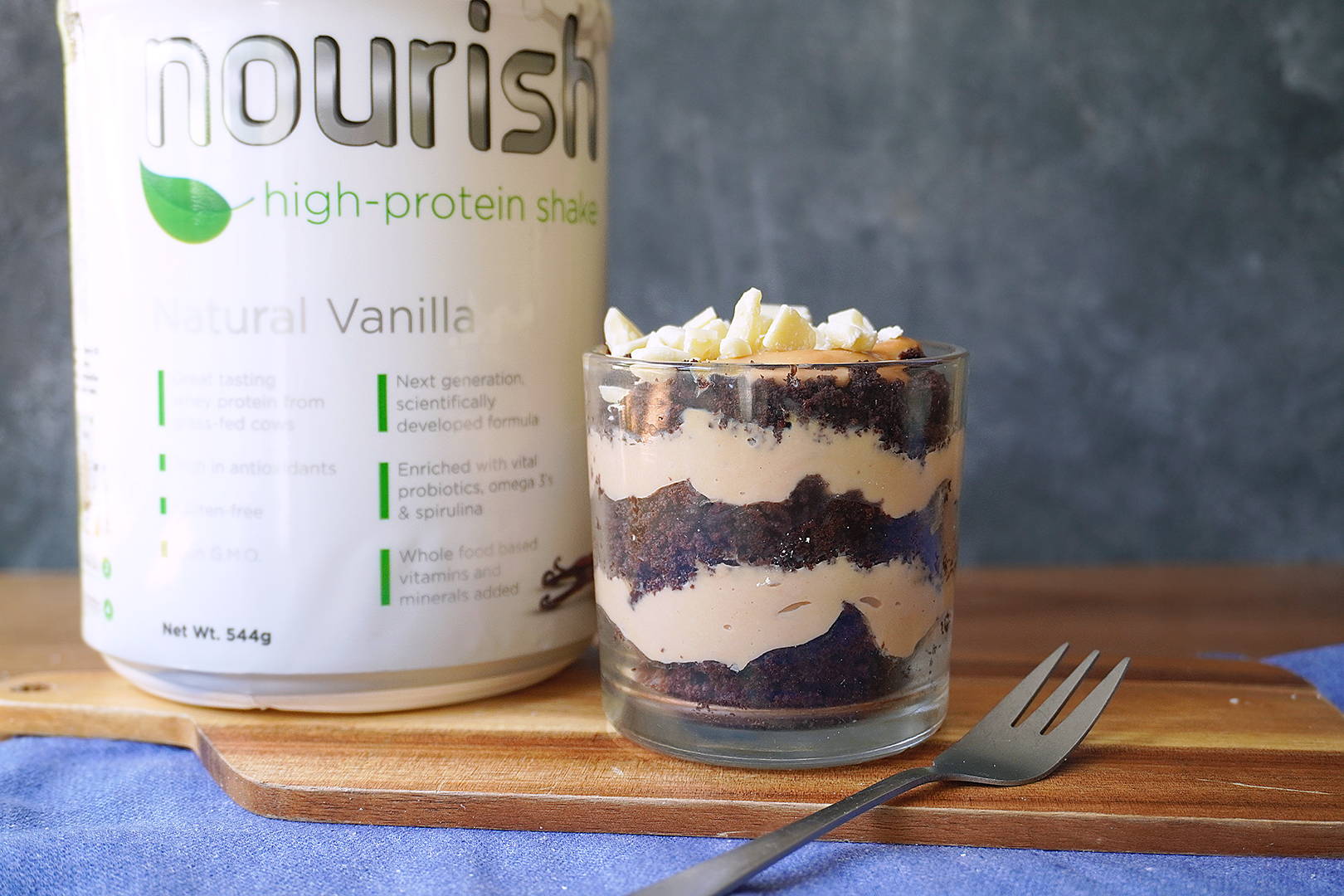 Healthy Chocolate Cake with Nourish Protein Shake. Fresh and easy to do!
Bitter cocoa powder 1 tbsp

SYSTEM LS protein vanilla 4 heaped tbsp

Caramel unsweetened 3 heaping tbsp

Greek yogurt (or light cream cheese) 3 heaping Tbsp

Unsweetened white chocolate, 1 handful
1. In a small microwave-safe bowl we are going to put the egg, the melted coconut oil, sweetener, oatmeal, 2 tablespoons of vanilla protein, bitter cocoa, baking powder and mix everything together well.

2. Microwave 1 and 1⁄2 min. Then with a fork, break the cake so that it is in pieces like coarse crumbs.

3. In another bowl put the caramel and the Greek yogurt (or cream cheese) and 2 tbsp of vanilla protein; mix very well to form the chocolate cake filling.

4. For the assembly, put two tbsp of the crushed chocolate sponge cake, top another two tbsp of the filling mixture, then another of chocolate crumbs and so on until the glass is finished with a shower of chopped white chocolate. With these amounts you will get 2 glasses. Chill in the fridge and enjoy!