HOMEMADE GRANOLA WITH CEREALS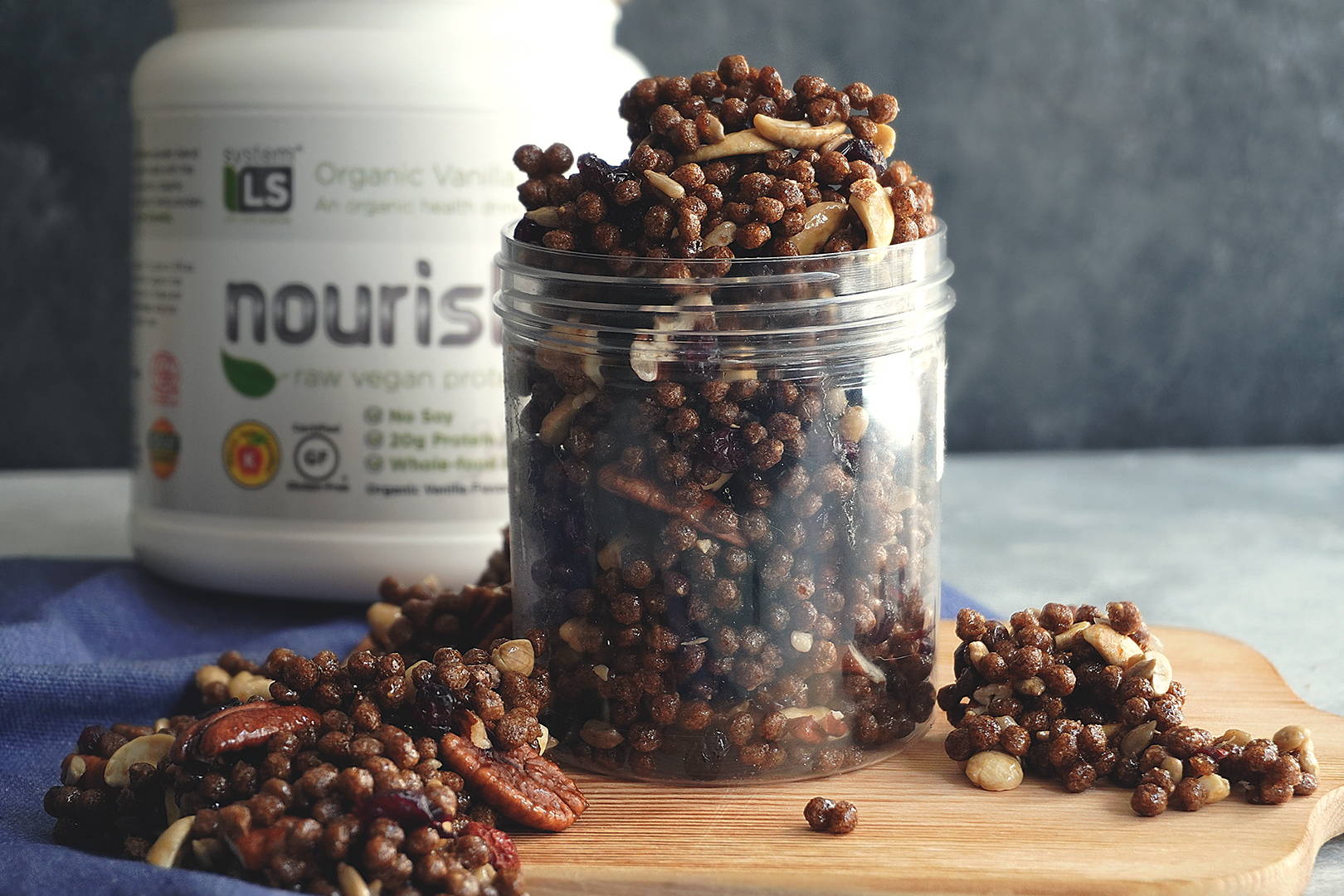 Homemade Granola with Cereals made with Nourish Vegan Protein. Perfect accompaniment for breakfast!
Cranberry raisins 1/4 cup

Puffed quinoa 1 and 1/2 cups

SYSTEM LS vegan raw chocolate flavor 2 tbsp



1. In a skillet over medium heat add a splash of water, moscabo sugar and lemon juice. Stir oftenly, lower the heat and cook until it is thicker and reduces a little.

2. At that time add the nuts and mix.

3. Turn off the heat, add the puffed quinoa and the protein, incorporate everything, mixing well with a spatula. I used puffed quinoa with carob without added sugar.

4. Pour this onto a plate and let it cool, then we break it into pieces by hand and store it in a jar. Keep it in the fridge to enjoy!