GINGERBREAD COOKIES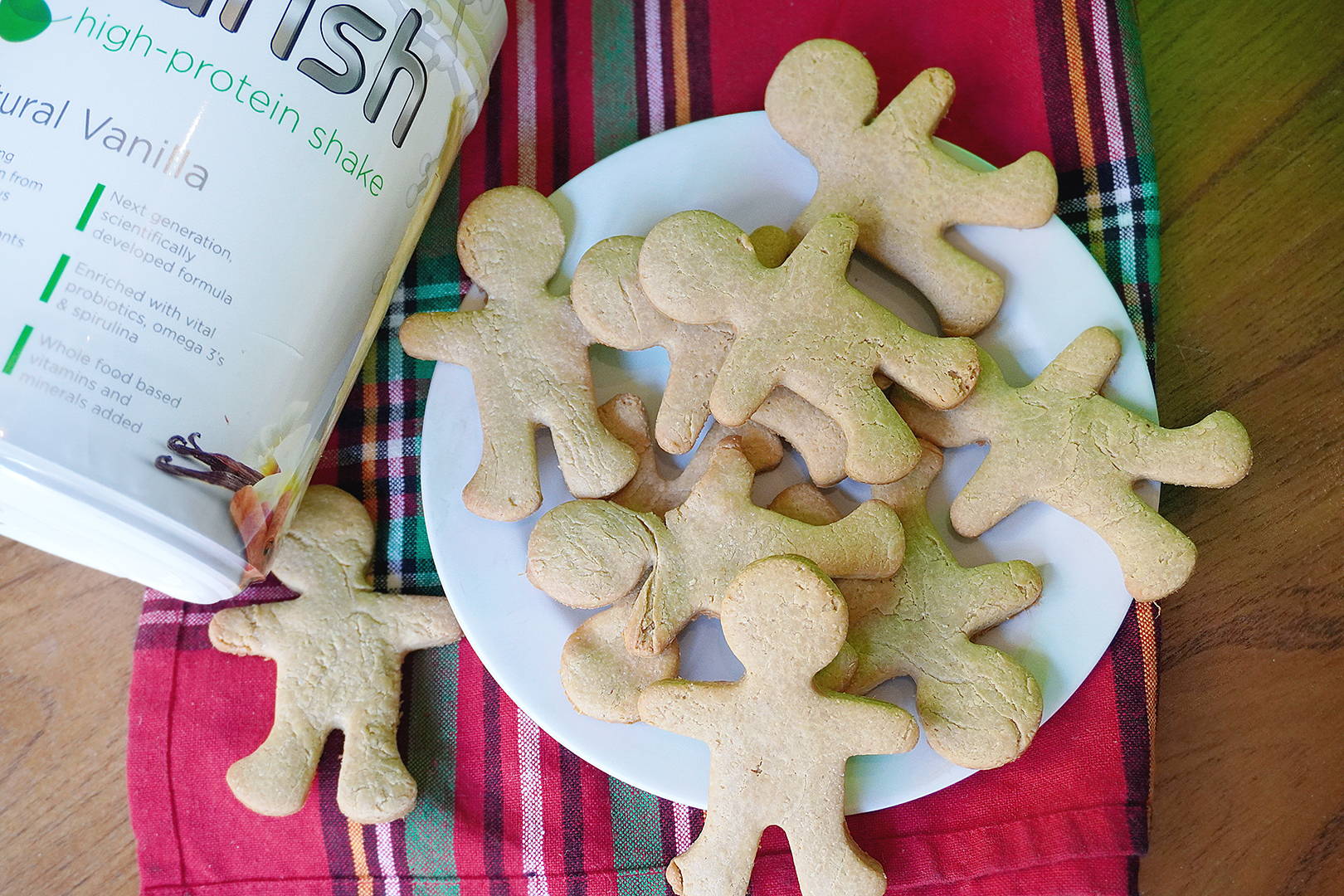 Gingerbread Cookies with Nourish Protein Shake. Perfect for Christmas!
SYSTEM LS protein vanilla 1/4 cup
1. Beat the eggs a little in a bowl with the sweetener and a pinch of salt.

2. Add the melted coconut oil and integrate everything again.

3. Then incorporate the other dry ingredients into a dough.

4. Knead for a few minutes until a smooth dough is left. Let it rest for a few minutes.

5. Roll out the dough with a rolling pin, leaving the thickness of approximately one centimeter. Cut the dough with a gingerbread man cutter (if you don't have it, you can use any mold or a glass and make the round cookies).

6. Put in a baking dish with parchment or greased paper and take it to the 180 degree preheated oven for about 15 min.

7. Sprinkle with vanilla protein (optional) and enjoy!