FIT BANANAS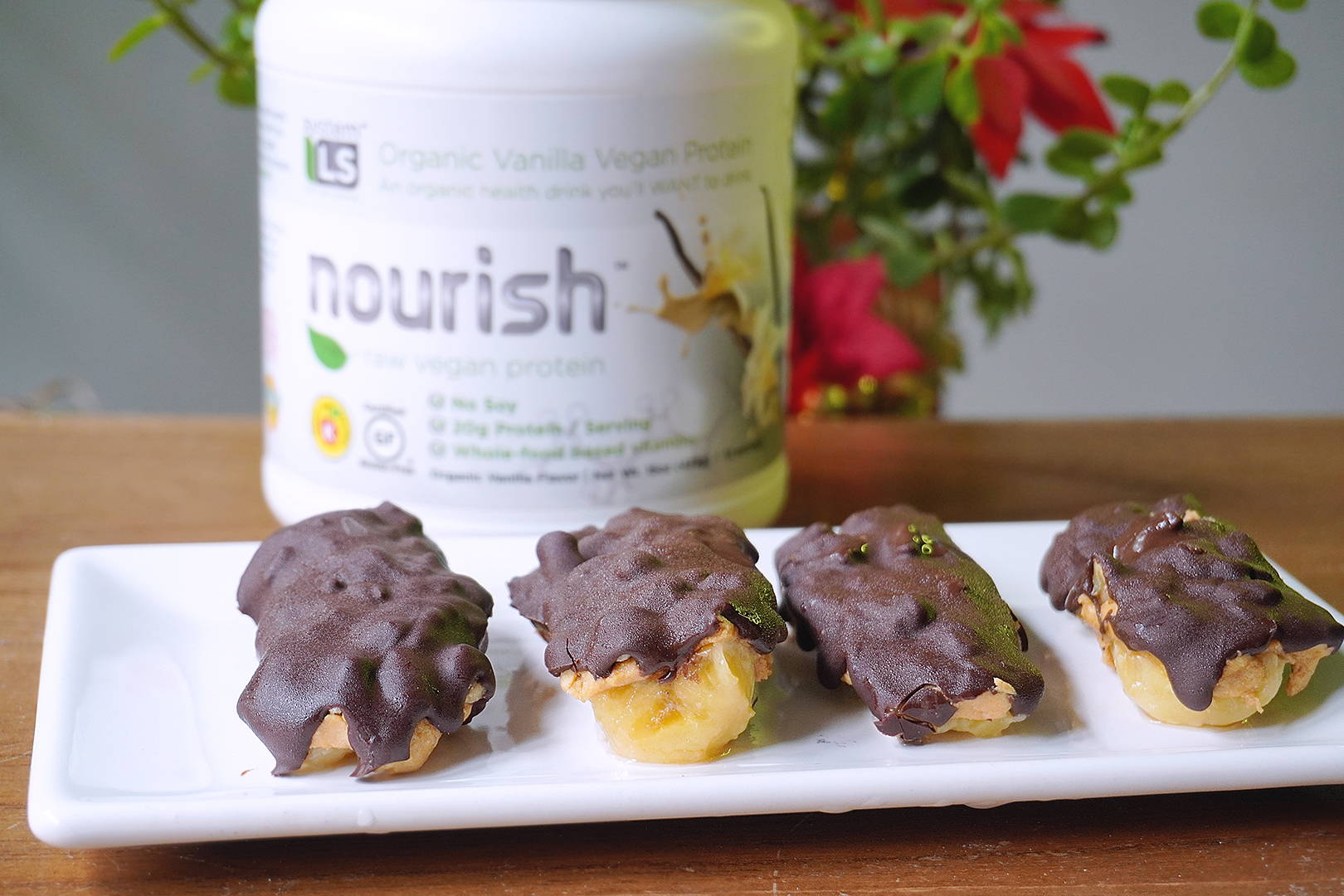 Fit Bananas with Nourish Vegan Protein. A fresh and easy doing snack!
SYSTEM LS protein vanilla 2 heaped tbsp

SYSTEM LS protein vanilla 1 scoop

Walnuts and ground peanuts 2 handfuls

Chocolate without sugar% 70 1/2 cup



1. Cut the banana in the middle and then lengthwise so that you have 4 pieces.

2. In a small bowl mix the peanut butter with the protein and vanilla until a paste is left.

3. With the help of a teaspoon we spread our paste on the flat part of each banana.

4. Melt the chocolate and cover the 4 bananas on a wire rack.

5. Take to the freezer for 2 hours and enjoy! (it is recommend removing from the freezer about 20 min before consuming so that they are not so frozen).