FILLED CHOCOLATE COOKIES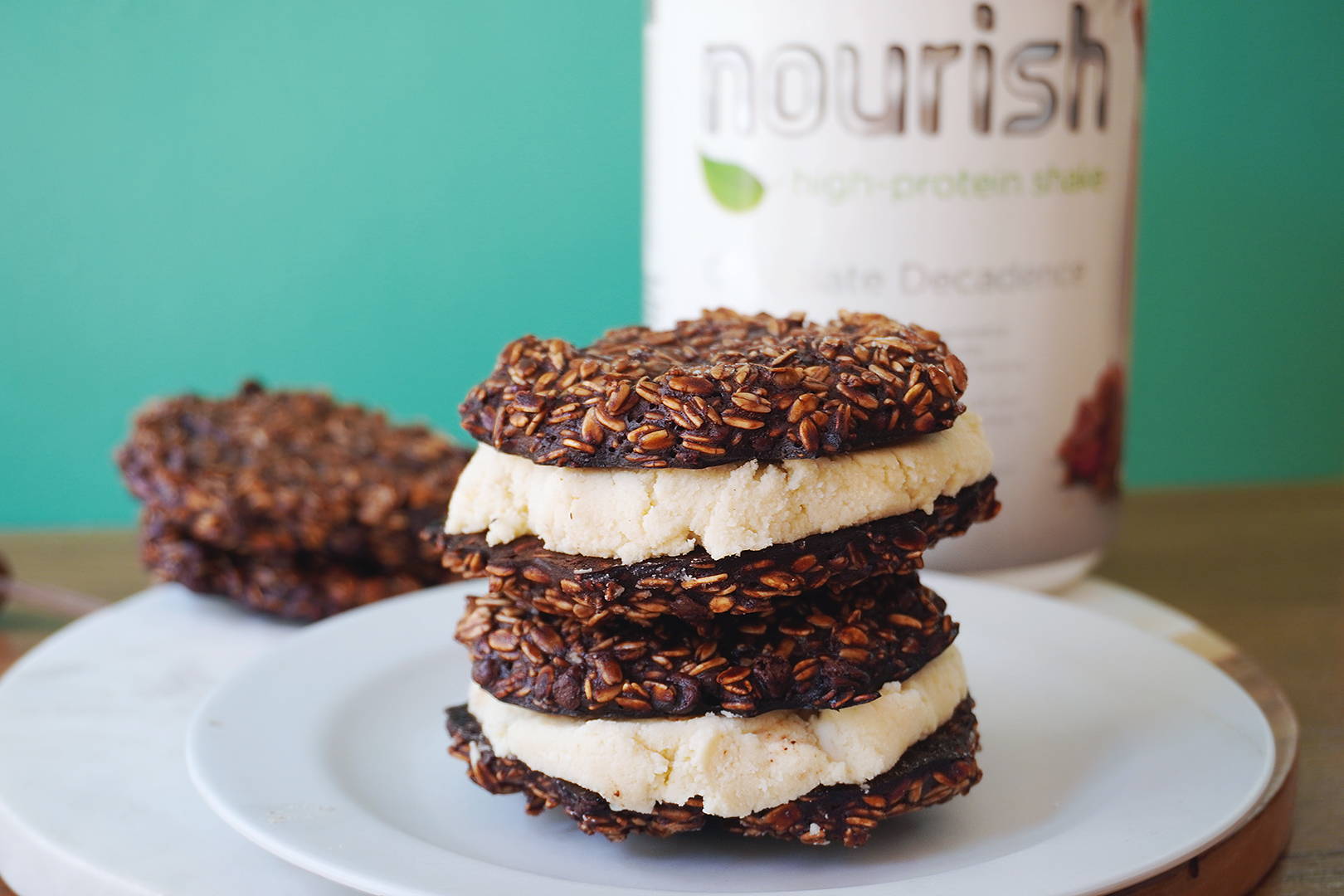 Filled chocolate cookies with Nourish Protein Shake.
Perfect for cravings!
Low fat cream cheese 2 heaping Tbsp

SYSTEM LS chocolate shake 1/4 cup

Bitter cocoa powder 1 heaping tbsp
1. Put the cream cheese in a bowl and then integrate with the coconut oil and skim milk.

2. Add the other ingredients and integrate completely. Rest 5 minutes.

3. Take a large spoonful of the mixture and put it on a previously greased baking tray or with parchment paper.

3. Before it cools, add a square of chocolate in the center so that it melts a little. Sliced ​​banana and strawberries and a tbsp peanut butter on top. To enjoy!

4. Bake in a preheated 180 degree oven for about 15 min. Check that they don't go overboard. Let cool.

5. For the filling you have to mix the ingredients in a bowl, integrate well and then spread a good spoonful on a cookie, put the other cookie top to close the gingerbread. Leave in the refrigerator for a few minutes and enjoy!