FERRERO ROCHER FIT VEGAN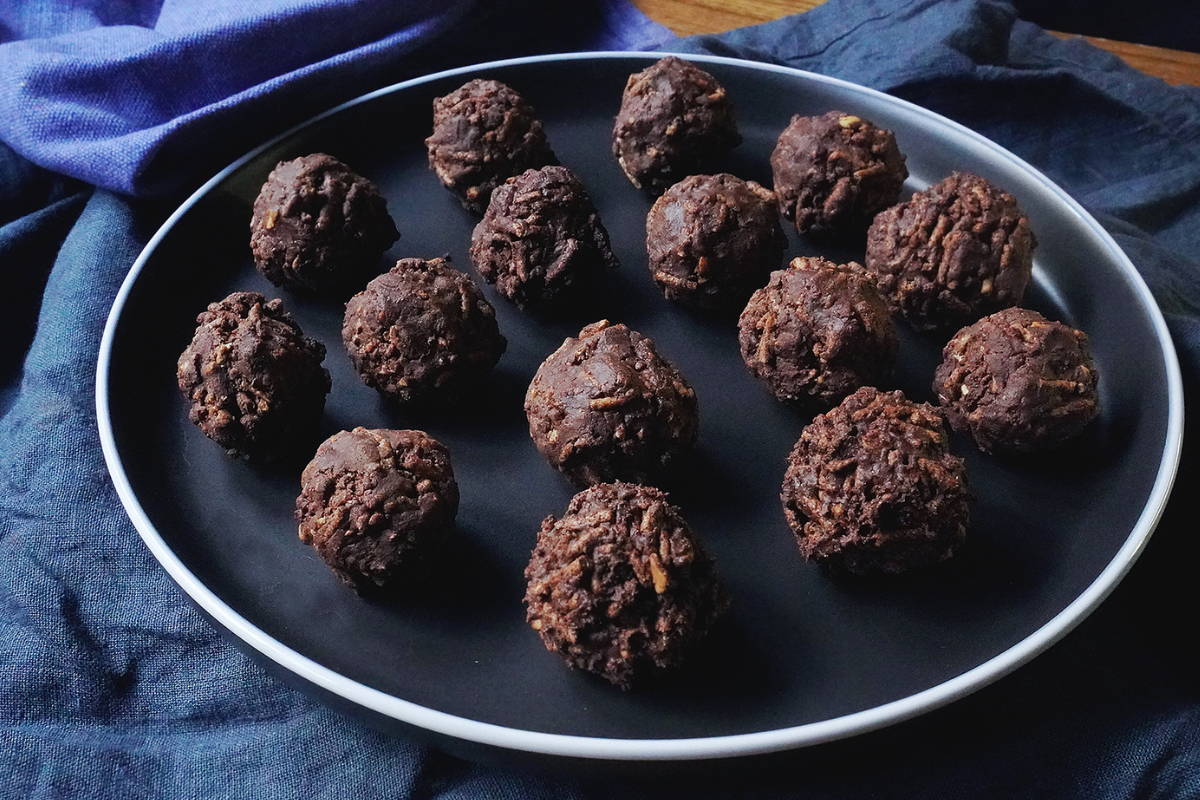 Ferrero rocher fit vegan made with Whey Protein Concentrate.
Easy to do snack!
1/2 cup unsweetened chocolate bar

Fiber sticks 1 and 1/2 cups

Crushed hazelnuts (optional) 1 handful
1. Put the chocolate and coconut oil in a microwave-safe bowl. Microwave on full power for 1 minute and then stir vigorously to finish melting the chocolate. It can also be done in a water bath.

2. Add the tbsp of peanut butter and sweetener and integrate completely.

3. In a bowl put the fiber sticks or some other cereal that you prefer, along with the vegan protein and the crushed hazelnuts. Mix everything well.

4. Pour the chocolate mixture into the cereals and integrate everything very well. If necessary do it with your hands. Put in the refrigerator for about 10 minutes.

5. Then take part of the dough with your hands and form the chocolates in a circular way. Put them on a plate and put them in the fridge until consumed. To enjoy!