EASY CHOCOLATE DESSERT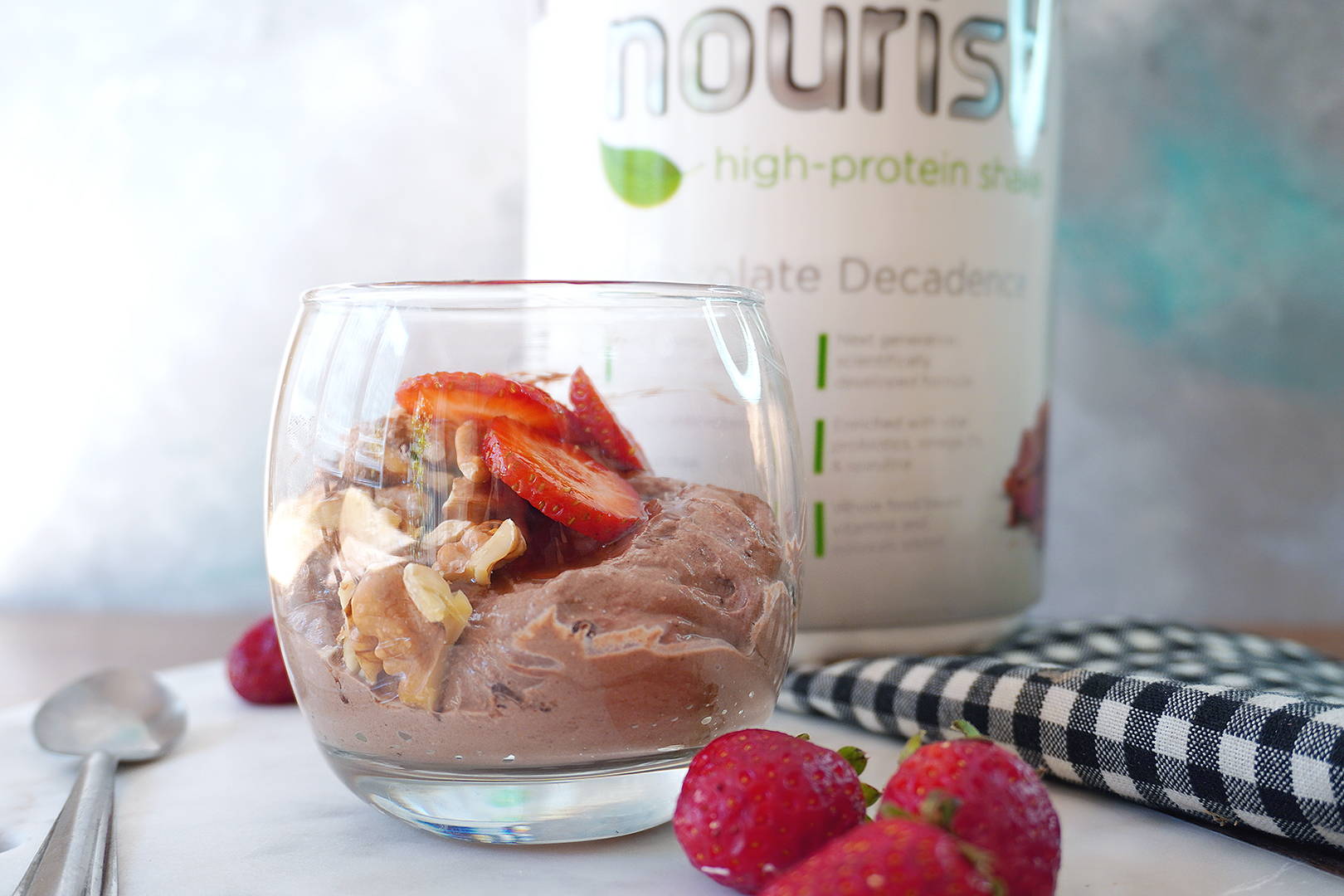 Easy chocolate dessert made with Nourish Protein Shake. Fresh dessert!
Bitter cocoa powder 2 tbsp

SYSTEM LS shake chocolate 1/4 cup

Maple syrup% 0 (optional)
1. Put in a bowl and vigorously mix the bitter cocoa, stevia, the chocolate protein and the Greek yogurt until fully integrated.

2. Store in the refrigerator for 30 minutes.

3. Serve chilled with sliced ​​strawberries, chopped walnuts, and maple syrup. To enjoy!