CREAMY VEGAN CHOCOLATE ICE CREAM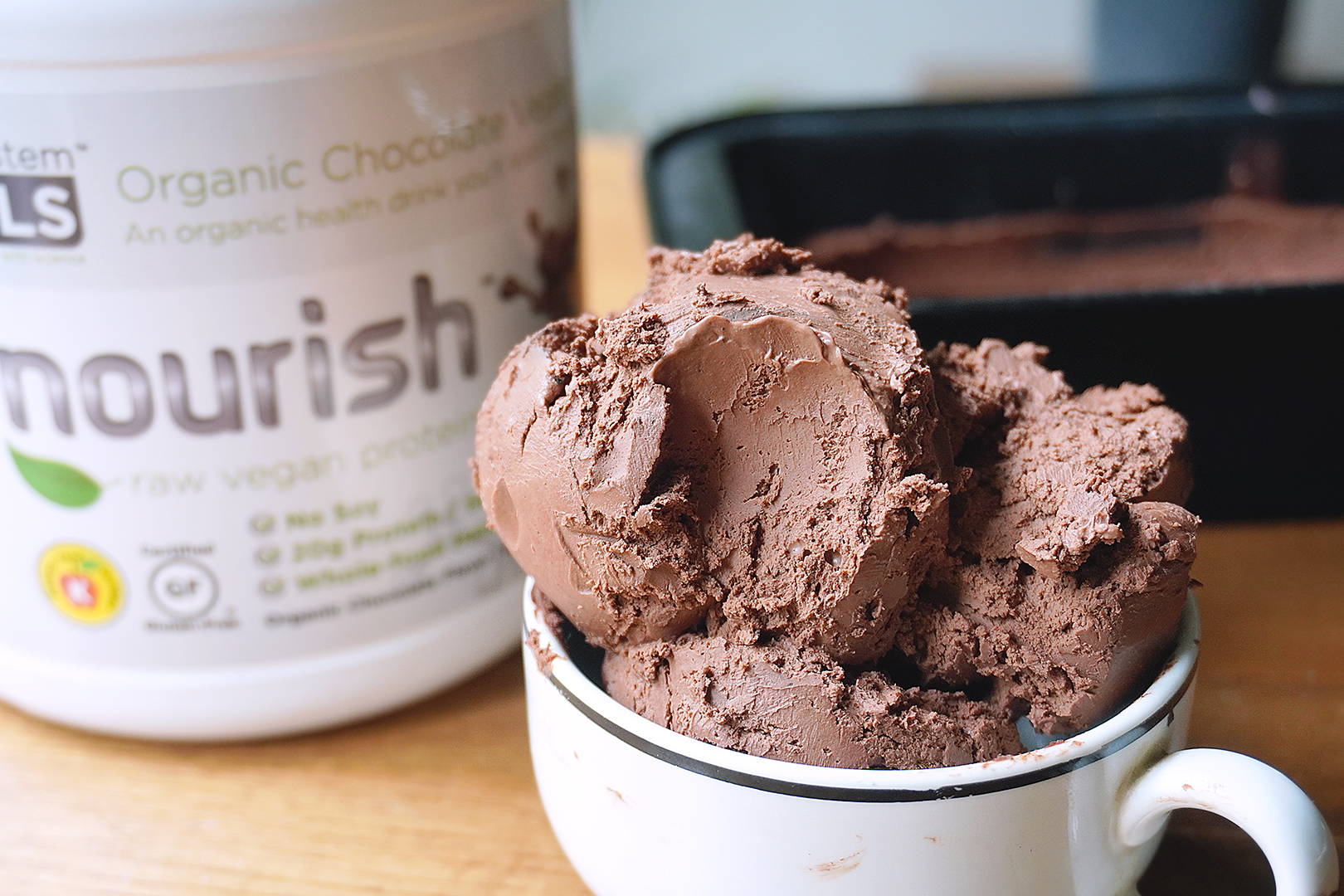 Creamy Vegan Chocolate Ice Cream with Nourish Vegan Protein. Cool dessert for summer!
SYSTEM LS vegan chocolate 3 scoop

1 cup Stevia 2 tsp (optional)
1. Melt the chocolate in a bowl over a bain-marie or microwave and pour it into a blender or food processor.

2. Add the milk and the vegan protein (stevia optional), blend well for a few minutes.

3. Pour the mixture into a pudding mold and put it in the fridge for a couple of hours. Serve and enjoy!