CLASSIC CHEESECAKE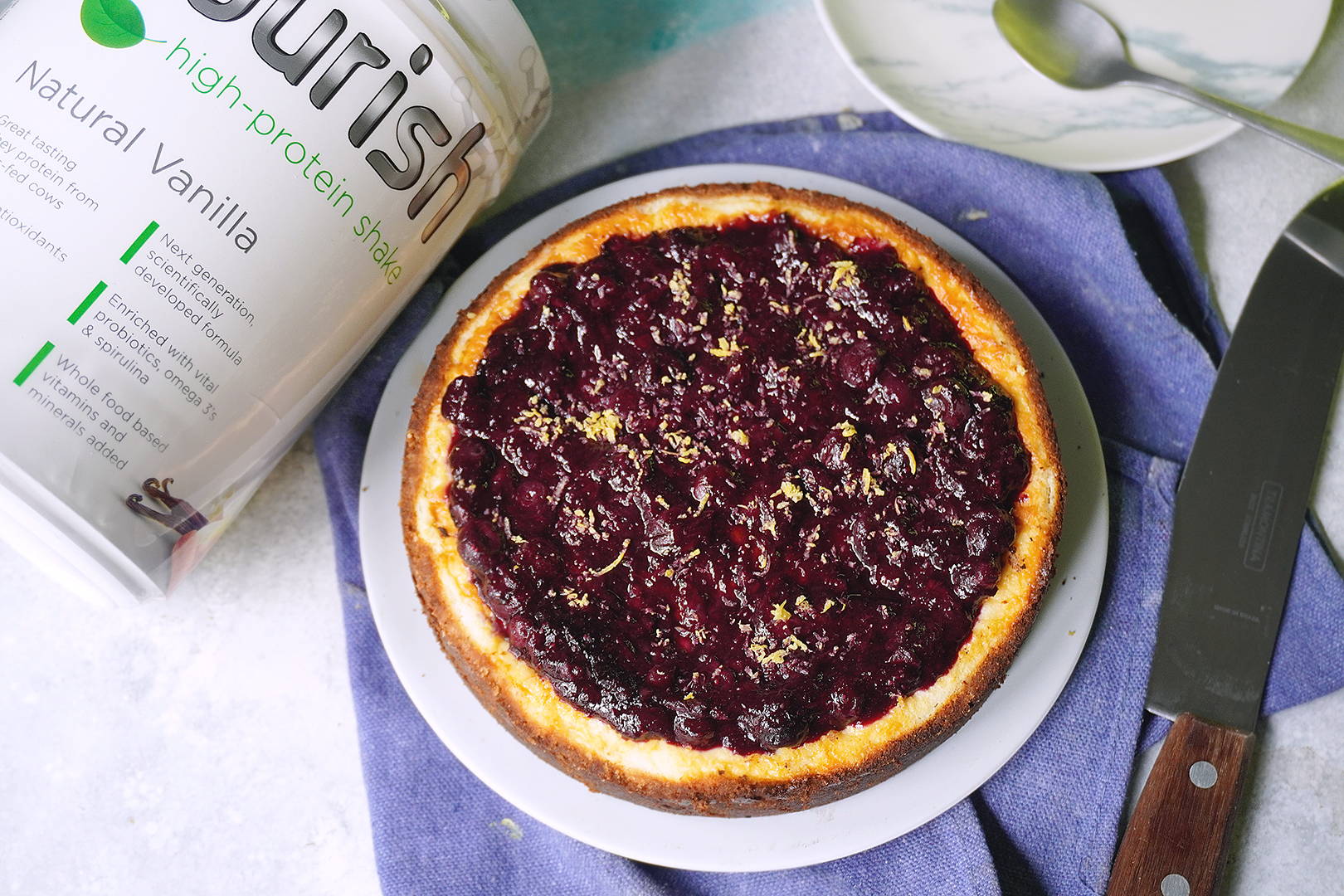 Classic Cheesecake with Nourish Protein Shake. Perfect for dessert!
2 heaping tbsp coconut oil

Water 1 splash only if necessary

Low fat cream cheese 4 heaping tbsp

SYSTEM LS protein vanilla 1/4 cup

Liquid sweetener to taste

Liquid sweetener to taste

Unflavored jelly 1/2 envelope
1. For the base, put the flours in a bowl and add the melted coconut oil and sweetener, mix by hand until it forms a sandy mass (if necessary add a splash of water).

2. Cover the entire mold (removable) previously sprinkled with fritolin, and with your hand flatten the dough well, also forming the edges. I used a mold of 18 cm approx. Leave it in the refrigerator.

3. To make the filling we put all the ingredients in the blender, except the milk and the jelly that we are going to add later.

4. Blend well for a few minutes, then stop the blender and add the milk to a cup; microwave 1 minute, add jelly and stir vigorously with a fork to break up the jelly. Dump this into the blender and blend again for a few minutes.

5. Pour the filling into the base and bake for 40 minutes. Let cool with the oven door ajar.

6. For the cranberry sauce we put the same in a small pan.

7. Cook over low heat, add a splash of water, stevia and lemon zest. Stir at all times and with a fork crush some blueberries to release their juice. When it reduces a little and begins to thicken, turn off the heat and pour the sauce over the cheesecake.

8. With a spoon spread over the entire surface, a rain of lemon zest on top and put in the refrigerator for 2 hours. Cut and enjoy!