CHOCOLATE AND PEANUT BUTTER MILKSHAKE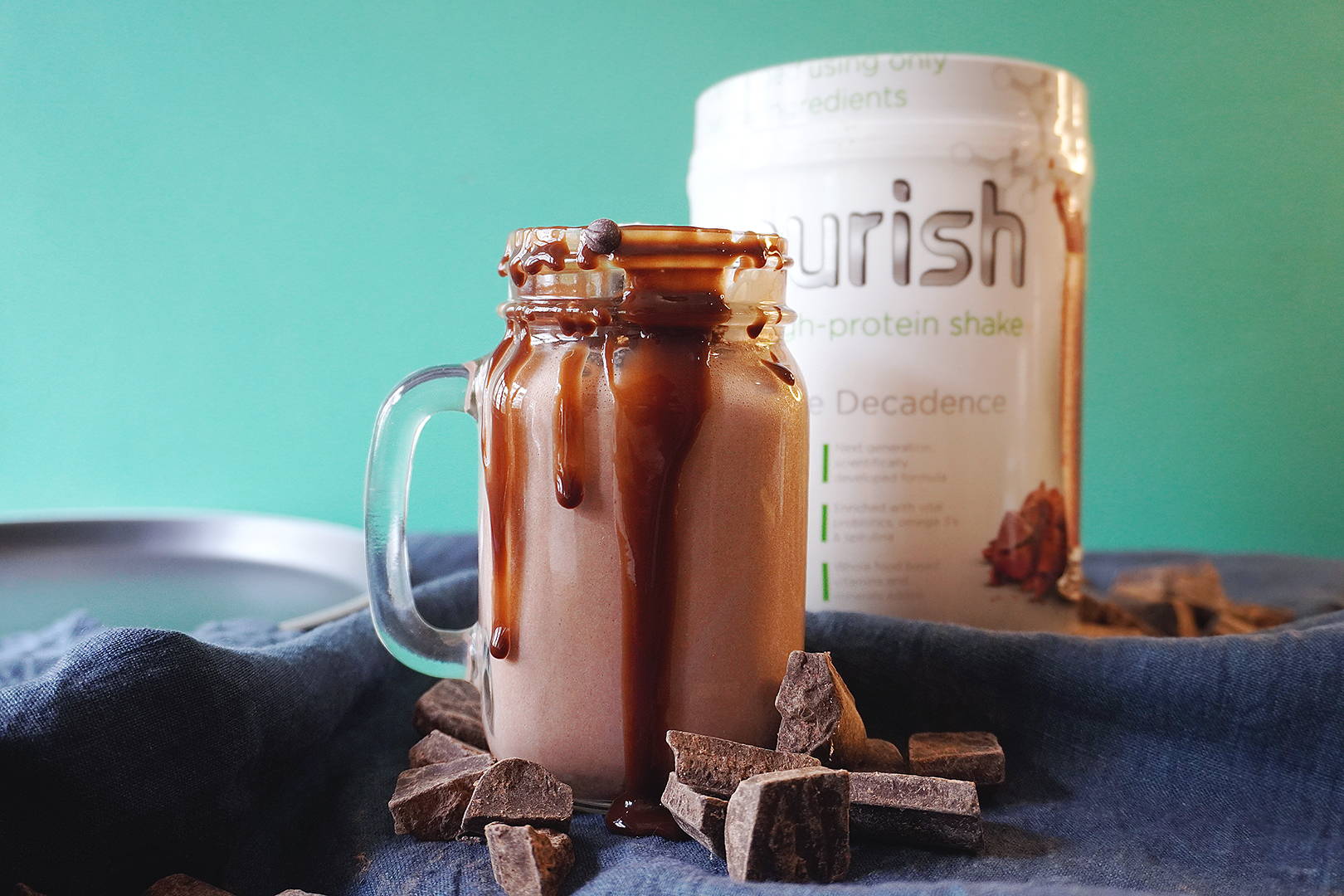 Chocolate and peanut butter milkshake with Nourish Protein Shake. Perfect and nutritive for tea time!
70% chocolate to melt 1/4 cup

SYSTEM chocolate flavor 1 scoop
1. Melt the chocolate in a double boiler or microwave. Reserve.

2. In a blender put the almond milk, the chocolate protein, peanut butter, banana, stevia and cinnamon. Blend well for a minute, stop the blender, add the melted chocolate and blend again.

3. Serve in a large glass, optionally on top you can add a cream, chips and chocolate syrup topping. To enjoy!