CHOCOLATE MUG CAKE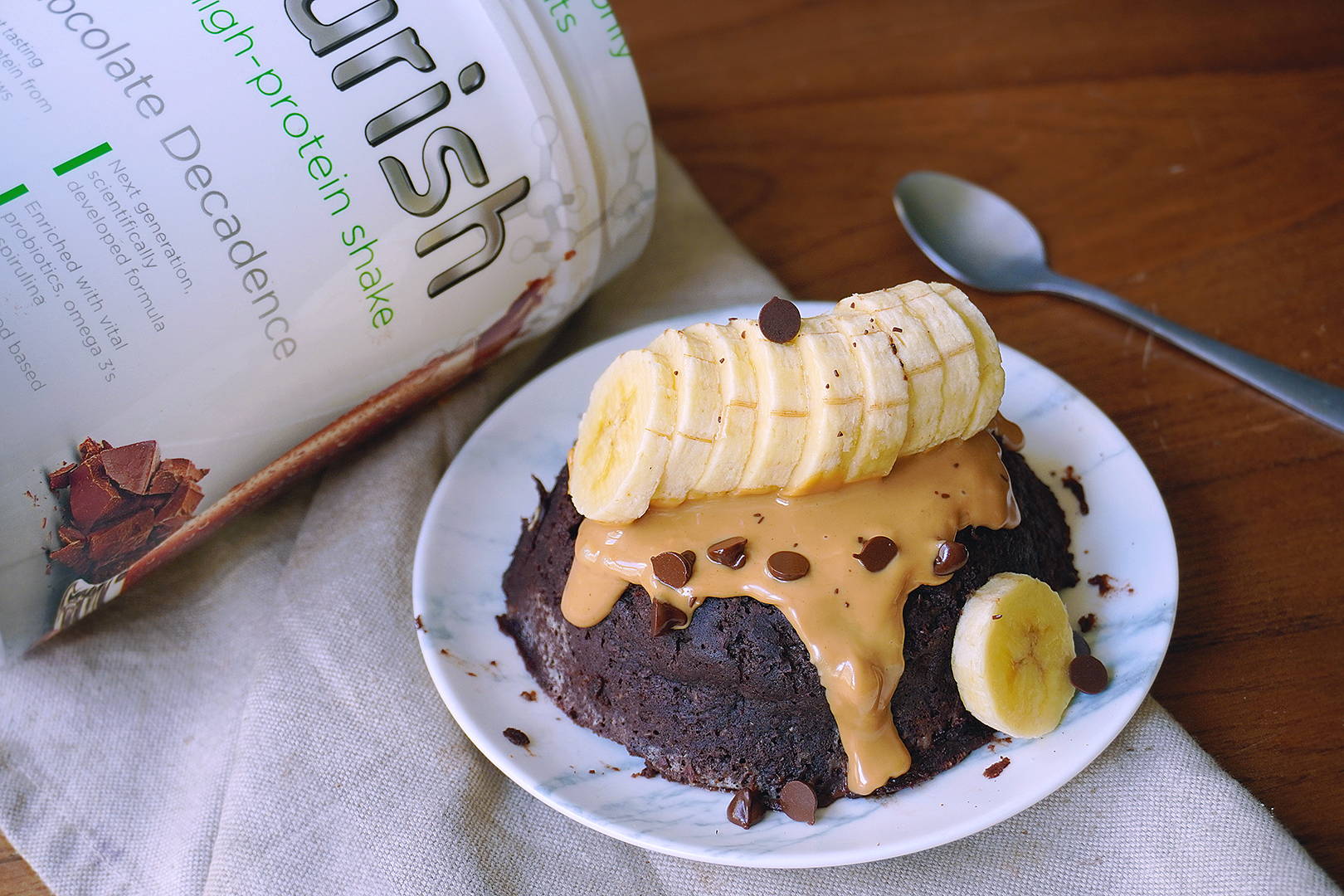 Chocolate Mug Cake with Nourish Protein Shake. Good for any situation!
SYSTEM LS chocolate protein 1/4 cup

SYSTEM LS protein vanilla 1/4 cup

Dark chocolate chips 1 tbsp
1. In a large cup mix all the ingredients of the mug cake energetically with a fork.

2. Microwave on full power for 1 and 1/2 minutes. If you see that it lacks a little, put it 30 seconds more.

3. Unmold on a small plate, and top with a tablespoon of peanut butter sliced ​​banana and some chocolate chips. To enjoy!