CHOCOLATE CHEESECAKE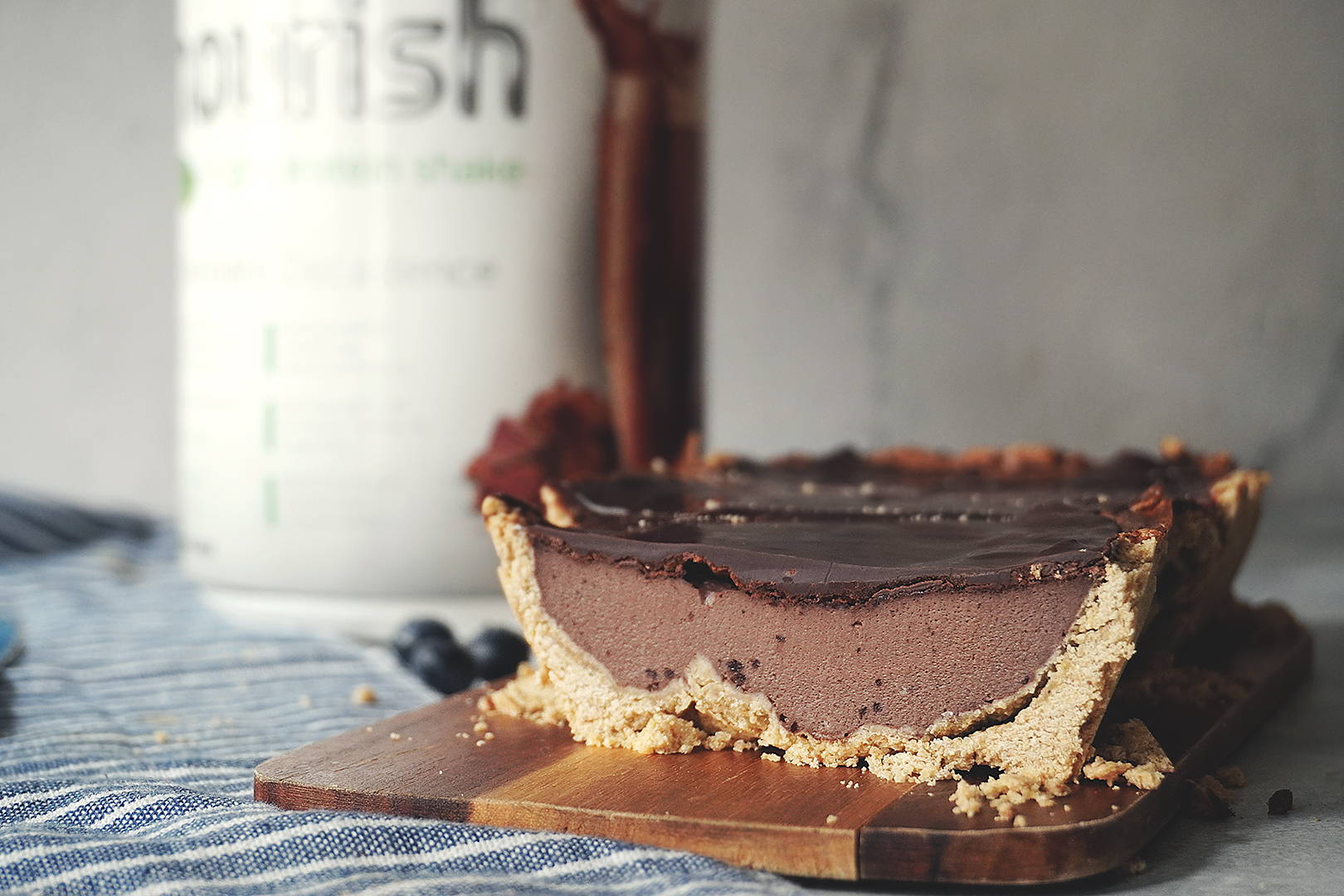 Chocolate Cheesecake made with Nourish Protein Shake. The perfect dessert!
Almond flour (or oatmeal) 3/4 cup

SYSTEM LS chocolate flavor 1 scoop

Cream cheese 4 heaping tbsp
1. For the base we mix all the ingredients in a bowl until forming a wet dough (if necessary add a little bit of water).

2. Line a silicone pudding mold with the dough that we made with the edges to be able to fill later. Store in the refrigerator.

3. For the filling, process all the ingredients and pour the filling into the dough that we made previously. Pair well with a spatula.

4. Bake at 180 degrees for about 15 or 30 min. Let cool.

5. For the topping, melt the chocolate together with the coconut oil for 1 min in the microwave and stir well with a fork. Cover our cheesecake and put in the fridge for a few minutes. Cut and enjoy!