CARROT PANCAKES WITH BLUEBERRIES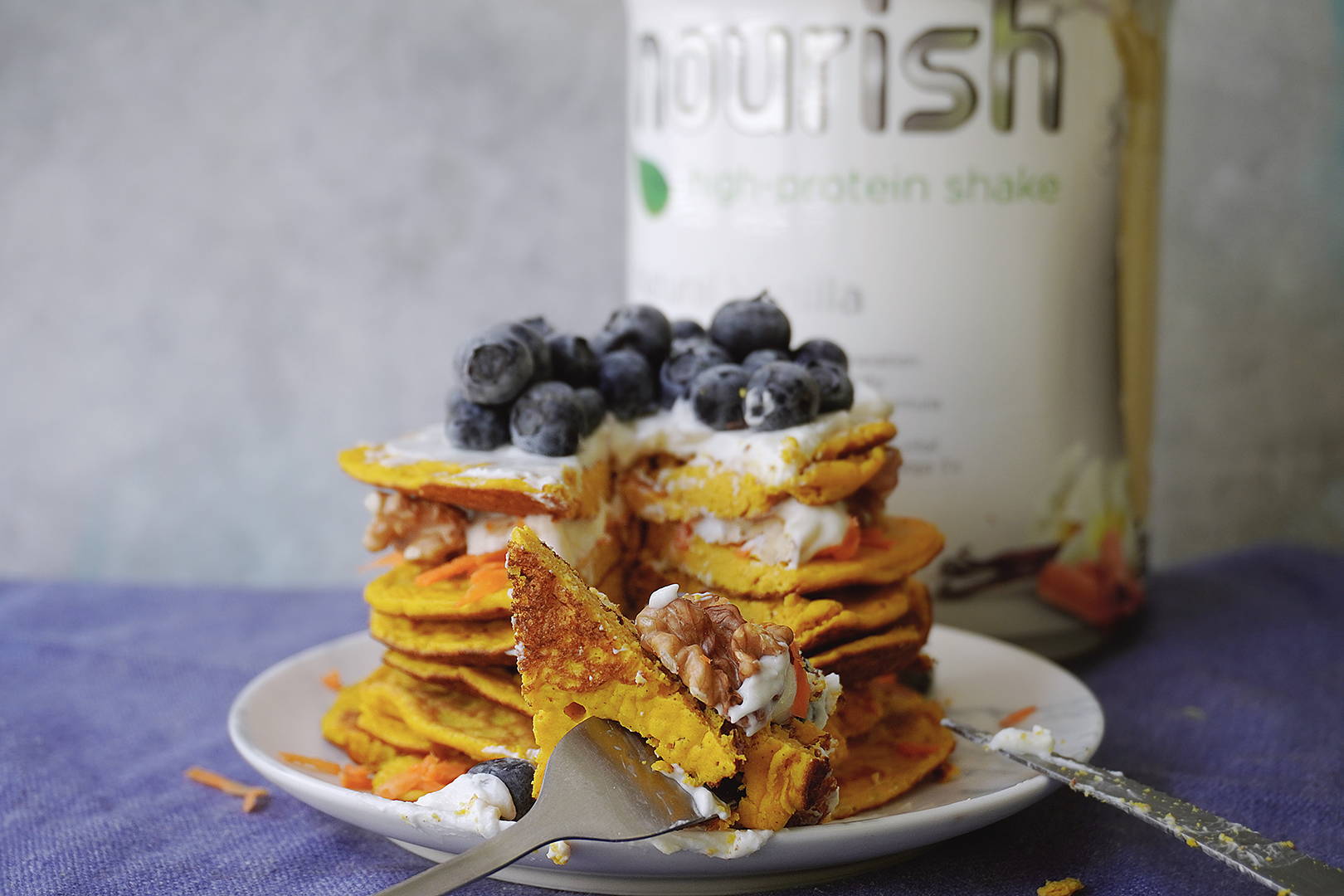 Carrot pancakes with blueberries with Nourish Protein Shake. The perfect fit pancakes!
SYSTEM LS protein vanilla 1/4 cup

SYSTEM LS protein vanilla 2 tbsp
1. Grate the carrot and put together with the other ingredients of the pancakes in the blender and blend for a few minutes. Let the mixture rest.

2. Cook the pancakes taking part of the preparation with a ladle and pour it into a hot frying pan previously greased with vegetable oil in spray. Cook for approximately 2 minutes, and turn the pancake with a spatula when you see that it is bubbling. Cook again for 2 minutes on the other side and remove it carefully, put it on a plate and repeat the process, cooking all the pancakes forming a tower.

3. For the cream you have to mix the Greek yogurt with sweetener and the vanilla protein in a bowl. You can put a little bit of the cream between each pancake or just on top. Then add walnuts, blueberries on top, and a little grated carrot to decorate. To enjoy!